Mumbai incident inspired one of my best short stories: Jeffrey Archer
Published on Nov 22, 2016 02:35 PM IST
Interview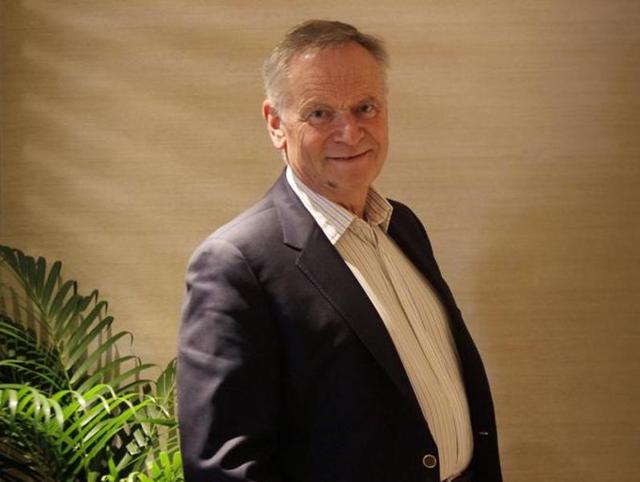 Who is your favourite Indian author?
I am a huge admirer of RK Narayan. There are many great writers in the world but storytellers are rare. RK Narayan was that rarity. His art of depicting characters, the finesse and detailing were impeccable. A few of the modern ones are also exciting but not in the same class as Narayan. They have the potential to reach the pinnacle, though.
Kane and Abel is one of your best selling books. Which character do you relate more to?
When I was writing the book, I saw my personality as a reflection of Able's than Kane. As a writer, I had to make a conscious effort to leave my prejudice aside and maintain the balance of the two lead characters.
You have professed your love for India on multiple occasions. What was your first tryst with the country?
My first introduction to India was through my Oxford University classmate and former Indian cricket captain Mansoor Ali Khan Pataudi, a great gentleman and a greater cricketer. We remained close friends until his death.
You have visited India nearly 15 times. Has any of your experiences in India inspired your literary works?
During the 1990's, I had been invited to dinner by a literature critique of a leading English daily in Mumbai. I met a beautiful woman with an equally good-looking husband. To tease the man, I was being extremely cordial with his wife and enjoyed a pleasant conversation. When it was time to leave, she pulled her husband away and that is when I realised the man was in a wheelchair.
It was so unfair. The circumstances leading to his disability were tragic. I narrated his ordeal in one of my favourite short stories.
If not an author, which profession would you have taken up?
I wanted to be a cricketer for England, but I couldn't bat, bowl or field. I remember going to Lords and seeing England beat India, which is one of my cherished childhood memories. I remain an avid follower of the game.
What can your readers look forward to?
I am compiling a book of 12 short stories that will be on sale by next year and then work on a new novel.
As a former Parliamentarian, how do you rate US president-elect Donald Trump?
The world has to wait and see. I was surprised by Hillary Clinton's defeat. Trump has won the US elections and shall be given a chance to prove his worth.
Personalise your news feed. Follow trending topics