How safe are e-cigarettes? Where's what science says
Updated on Sep 02, 2018 09:54 AM IST
Are e-cigarettes safer than traditional cigarettes or are they pathways to nicotine addiction? The debate remains highly polarised on whether e-cigarettes should be banned or not.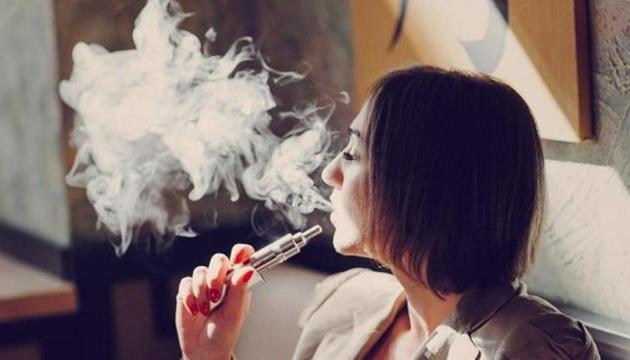 The health ministry this week asked all states to ban electronic cigarettes (e-cigarettes) and other heat-not-burn vaping devices over risks to public health and ensure they are not "sold, manufactured, distributed, traded, imported and advertised". The advisory followed a week after the Delhi High Court gave the ministry seven days to file an affidavit giving a time frame within which regulatory measures will be enforced to control the sale of e-cigarettes.
Are e-cigarettes safer than traditional cigarettes or are they pathways to nicotine addiction? The debate remains highly polarised on whether e-cigarettes should be banned or not. Its supporters say the nicotine vapour in e-cigarettes is less harmful than conventional tobacco and helps in smoking cessation, while critics ask for a ban because of its potential for misuse as a gateway device to nicotine addiction and smoking. There's evidence to show that young e-cigarette users are at increased risk for both starting to smoke and becoming long-term users of combustible tobacco products, according to the American Cancer Society position statement on e-cigarettes issued in February, 2018.
While the jury is still out on a ban, everyone across the board supports stringent regulation and a ban on indoor vaping because of its link with heart disease and promoting tumours. Nicotine vapour also affects foetal growth and lowers brain development in children and adolescents, leading to learning and anxiety disorders.
What's in a vape?
The vapour (aerosol) contains several toxicants that damage human health, such as glycols, aldehydes, volatile organic compounds (VOCs), polycyclic aromatic hydrocarbon (PAHs), tobacco-specific nitrosamines (TSNAs), metals, silicate particles and other elements. The toxicants on average are lower than in cigarette smoke, but heavy metals such as lead, chromium, and nickel and chemicals like formaldehyde are often more in the vapour of e-cigarettes than in traditional cigarettes, according to the World Health Organization report on e-cigarettes. Some toxicants are specific to e-cigarettes, such as glyoxal, which causes gastric irritation and kidney damage.
The levels of toxicants vary enormously across and within brands and are sometimes higher than in tobacco smoke because of thermal decomposition of e-liquid ingredients and difference is battery voltage and unit circuitry, which can alter how the product heats the solution to an aerosol.
Ban or regulate?
With evidence still inconclusive on how effective e-cigarettes are in helping smokers completely quit nicotine addiction, scientists advise caution. The UK's House of Commons Science and Technology Committee report on e-cigarettes released in August supports e-cigarettes as a harm-reduction tool and recommends its use on prescription for tobacco cessation. It notes that they don't contain tar and carbon monoxide and are substantially less harmful—by around 95%—than conventional cigarettes, but also underline the need for regulation because "there are uncertainties, especially about any long-term health effects, because the products have not yet had a history of long use".
The American Cancer Society also warns the health effects of long-term use are not known and asks for closer monitoring and discouraging the dual use of e-cigarettes and combustible cigarettes.
Making sense of the latest evidence on e-cigarettes, journal The Lancet warns "e-cigarettes are big business, with tobacco companies having a large stake in many of the products. It is naive and premature... of the (UK House of Commons) Committee to confuse an absence of evidence with an absence of harm."
Based on available scientific evidence, e-cigarettes must be regulated not as consumer products but as an addictive drug that can be prescribed only to help users stop smoking. With industry trends showing India's e-cigarette market will grow at a compound annual growth rate of 34%, up from ₹4.1 billion in 2017 to ₹7.4 billion in 2019, according to GlobalData Plc, the drug regulator must ensure it's only used as a harm reduction device to quit nicotine addiction.
Follow @htlifeandstyle for more
Close Story
Personalise your news feed. Follow trending topics