I don't like dubbing for myself, it's the most painful process, says Kajol
Kajol says she doesn't like dubbing for herself. She has lent her voice for Elastigirl in Incredibles 2.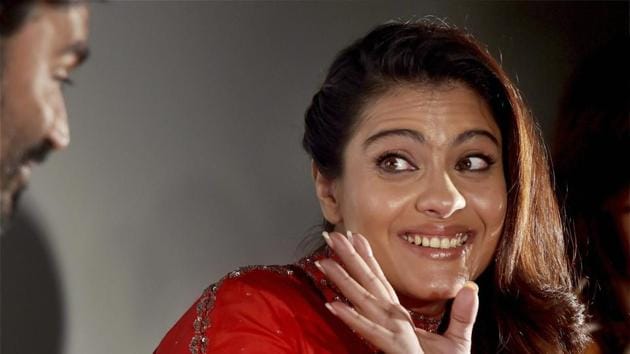 Updated on Jun 09, 2018 06:58 PM IST
Press Trust of India |
Press Trust of India
Kajol says she only gives her nod to a film if the script manages to hold her attention. The 43-year-old actor, who was last seen in Dhanush's VIP 2, said screen-time of a character is not important for her if it has "something amazing" to offer her as a performer.
"I love reading. It is my passion, hobby and meditation. I believe a good script should be like one of those books that you read till 4 am and you know you have to get up at 7 am and go to work. It is a book that is unputdownable. And the character should be like that you build and make something amazing out of it. I don't think whether I am the main lead or have enough to do in the film or not, whether it's two scenes or half a scene to do, it should be of a kind that leaves a strong impact," Kajol said during a promotional event of Incredibles 2.
The actor has voiced the character of Helen Parr aka Elastigirl in the Hindi-version of Incredibles 2. The 43-year-old actor said that even though she hates dubbing, the experience of voicing for the beloved superhero character was "exciting". "I don't like dubbing for myself, it is the most painful and boring process. If you are dubbing for yourself then it is bad and if you are doing for somebody else then it is twice as worse. But at the end of it I was like it was great fun. To dub for Elastigirl was very exciting," Kajol said.
The actor wished that she had some superpowers in real life so as to manage everything, from the "me time" to giving attention to her kids and family. "What I like most about these films is they are giving out the right message but in a humorous way. It is an intelligent film and it is meant for everybody. There is no age limit to it."
Incredibles 2, set to release on June 22, is the sequel to Disney-Pixar's 2004 animation blockbuster.
(This story has been published from a wire agency feed without modifications to the text. Only the headline has been changed.)
Close Story