We were brought up by a Nazi father who raped me: Kevin Spacey's brother tells all
Kevin Spacey's brother has spoken about being brought up by a white supremacist father who sexually abused him for years.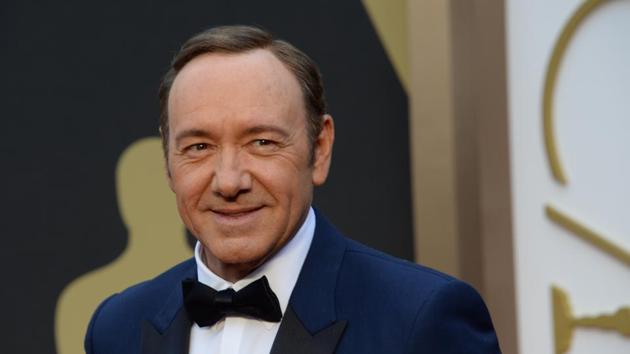 Updated on Oct 31, 2017 02:35 PM IST
As Kevin Spacey faces allegations of making a sexual advance on actor Anthony Rapp when he was only 14, his older brother, Randall Fowler, has opened up about their harrowing childhood. Talking to Daily Mail, 62-year-old Fowler said his father was a white supremacist who terrorised the family and sexually abused him.
Spacey came under a torrent of fire over claims from fellow actor Anthony Rapp that he "made a sexual advance" at a party 31 years ago while Rapp was underage, and for appearing to deflect the story by finally confirming what has been an open secret in Hollywood for years -- that he is gay.
"But if I did behave then as he describes, I owe him the sincerest apology for what would have been deeply inappropriate drunken behaviour, and I am sorry for the feelings he describes having carried with him all these years," Spacey tweeted.
Spacey went on to say that Rapp's story "had encouraged me to address other things in my life."
"As those closest to me know, in my life I have had relationships with both men and women. I have loved and had romantic encounters with men throughout my life, I now choose to live life as a gay man," wrote Spacey, who had not previously addressed his sexuality publicly.
Critics denounced the A-lister for appearing to conflate homosexuality with preying on a child, stereotypes that gay activists have fought for generations.
Netflix confirmed that it would not be renewing House of Cards -- a flagship production that put the subscription platform on the map -- beyond season six, due to air in 2018.
Fowler opened up to Daily Mail in the aftermath of allegations and said they were "disturbing". He spoke about the years of abuse he suffered at the hands of his father and how his mother was aware of it. The Rod Stewart impersonator said that his and Spacey's father, Thomas Geoffrey Fowler, was so brutal that he decided not to have children so that they don't inherit "sexual predator gene".
Talking of how Spacey dealt with the situation at home, he added, "Kevin tried to avoid what was going on by wrapping himself in an emotional bubble. He became very sly and smart.He was so determined to try to avoid the whippings that he just minded his Ps and Qs until there was nothing inside. He had no feelings." Spacey's sister, Julie, ran away from home when she was 18 to escape the "house of horrors".
Their father died in 1990.
Close Story