HTLS speaker Yogi Adityanath: Firebrand leader, taskmaster
Updated on Nov 29, 2017 02:31 PM IST
Yogi Adityanath, Uttar Pradesh chief minister, is a speaker at HTLS 2017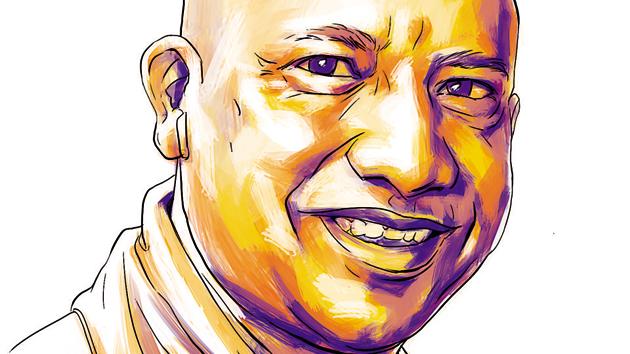 Twenty-one years ago, the high priest of Gorakhnath Math and BJP MP Mahant Avaidyanath named disciple Yogi Adityanath as his successor. In the years that followed, Adityanath emerged as a firebrand Hindutva leader, taking up issues such as the construction of the Ram Temple in Ayodhya, the uniform civil code, the ban on cow slaughter and an anti-conversion campaign.
After Avaidyanath left active politics in 1998, Adityanath contested on a BJP ticket and was elected to the 12th Lok Sabha as its youngest member at 26 years of age. He went on to be a five-time MP from Gorakhpur, and is now the chief minister of India's most populous and most politically critical state.
Born Ajay Singh Bisht, Adityanath is the son of a forest ranger from Panchur village in Uttarakhand's Pauri Garhwal district. In the affidavit submitted for the Uttar Pradesh Legislative Council election on September 9, however, he mentioned his guru Avaidyanath as his father. After joining the sect, the science graduate from the HN Bahuguna Garhwal University, renounced his family to lead the life of an ascetic.
The Gorakhnath Temple Trust, of which he is the chief priest, runs dozen of educational institutions, cow sheds, orphanages and a hospital. It gives Adityanath a following not just among upper-caste Hindus but also among Dalits, backward communities and marginalised castes.
To strengthen his base as a mass leader, in 2002 Adityanath launched the Hindu Yuva Vahini (HYV), a cultural and social organisation dedicated to Hindutva and nationalism.
Since taking over as Uttar Pradesh's chief minister this March, Adityanath, 45, has been trying to maintain a balance between religion and governance. Given his role at the Gorakhnath temple, he still presides over rituals and prayers. At the same time, he is embracing the image of a tough taskmaster and a development icon.