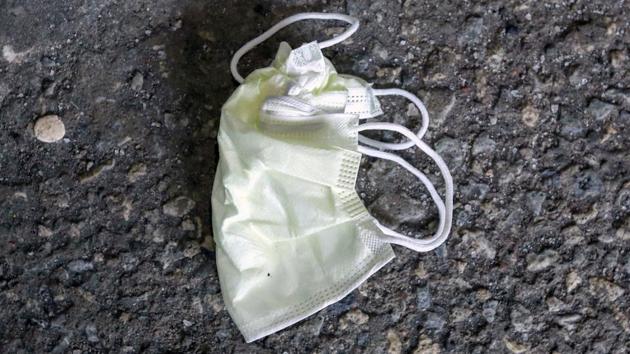 Bihar reports first suspected coronavirus case, keeps woman under watch
The daughter of a government high school principal in Chapra, a PhD student of neuroscience at Tianjin, had flown into Kolkata from China on January 22 and reached home in Chapra a day after.
UPDATED ON SEP 02, 2020 01:17 AM IST
Bihar on Monday reported its first suspected case of rapidly spreading novel coronavirus as it isolated a 29-year-old research scholar, who came home from China's Tianjin last week, health officials said.
The woman, who was reluctant to be admitted to the Patna Medical College Hospital (PMCH) in the state's capital on Monday morning, has been kept under observation for suspected Coronavirus, which has killed at least 80 people in China and infected thousands across the globe.
Arrangements had been made to send her blood serum sample to National Institute of Virology (NIV), Pune, for tests, said state health officials.
The daughter of a government high school principal in Chapra, a PhD student of neuroscience at Tianjin, had flown into Kolkata from China on January 22 and reached home in Chapra a day after.
Watch: Bihar woman who returned from China suspected to have coronavirus
A couple of days later, she reported mild fever with cold and cough. Her sister in Pune, who got to know about the woman's condition, alerted the ministry of health and family welfare through its helpline number.
She was initially admitted at the Saran Sadar Hospital on Sunday evening and subsequently referred to the PMCH on Monday morning, officials said.
"The woman was kept in the isolation ward of the Saran Sadar Hospital last evening before being referred to the PMCH this morning. The patient and her family members were very reluctant to go, but we decided not to take any chances," said Saran civil surgeon Dr Madhveshwar Jha.
The woman claimed, while speaking to reporters, that she was fine and had a body temperature of 97-98 degree Fahrenheit. She also accused officials of forcibly getting her to the hospital.
PMCH superintendent Dr Bimal Karak said the woman has been kept on conservative treatment.
"We are administering her normal saline and analgesic for pain, if any, which may develop with fever," Dr Karak said.
"Our emergency has been put on high alert and the patient has been kept in an isolation ward on the first floor of our emergency after she was brought to our hospital around 10am today," he added.
Bihar does not have the facility to conduct a test for coronavirus.
"We will send the patient's blood serum sample to NIV-Pune for tests today. All viruses cannot be tested at our laboratories. Till such time we get the test report, the patient has been admitted to the isolation ward created at the PMCH and kept under observation," Bihar's principal secretary for health, Sanjay Kumar, said.
Kumar added that directions were given to conduct a screening of all the family members of the patient. He also said the state health machinery had been geared up for detection and subsequent containment of the disease.
Patna civil surgeon Dr Raj Kishore Choudhary said there was nothing to panic as it was very common for one to develop cold and cough in winter.
China on Monday announced an unprecedented extension of the Lunar New Year holidays in the latest attempt to contain the spread the of rapidly spreading coronavirus that has killed at least 80 and infected nearly 2800 in the country.
As many as 43 cases have been reported from other countries with the US confirming the fifth case on Sunday. The highest number of cases, eight, have been reported from Thailand.
Majority of the cases both in China and abroad have a connection to Wuhan, where the virus is said to have emerged from the seafood and fish market that also traded in wildlife.
China has banned wildlife trade across the country, prohibiting the shipping and sale of wild animals and quarantining breeding sites, with the government warning against the consumption of wild animals.
Officials told reporters on Sunday that information on the new virus is limited even though the pathogen was identified relatively quickly, and its transmission is increasing.
Coronavirus has spread to Japan, Malaysia, Singapore, South Korea, Hong Kong Thailand, Nepal, Vietnam and across continents to the US, Canada, France and Australia.
In India, at least 11 people in four cities have been kept under observation after they returned from China.
Topics
Close