Chhattisgarh assembly clears bills to hike salaries of CM, ministers, LoP
Jul 26, 2022 08:26 PM IST
The increase in salary and allowances is likely to put an annual recurring burden of around ₹6.81 crore on the state exchequer
The Chhattisgarh Assembly on Tuesday unanimously passed four bills for a hike in the salaries of the chief minister, leader of opposition, ministers and legislators, including increase in perks of the speaker, deputy speaker, parliamentary secretaries and MLAs.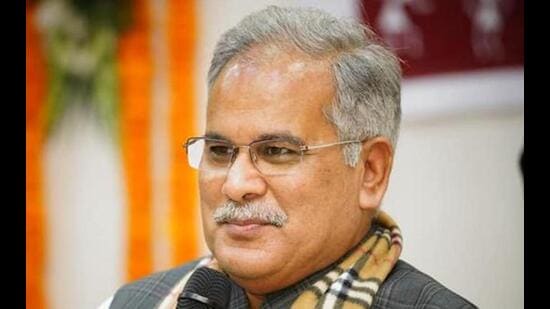 The increase in salary and allowances is likely to put an annual recurring burden of around ₹6.81 crore on the state exchequer, officials said.
According to details of a bill, the CM's salary after hike will be ₹2.05 lakh per month, a significant boost from the current ₹1.35 lakh, while the ministers will get ₹1.90 lakh, a hike of ₹60,000. The chief minister's basic salary has now increased from ₹35,000 per month to ₹50,000 per month.
The Chhattisgarh cabinet has 13 ministers, including chief minister Bhupesh Baghel.
The salary of the speaker has increased from ₹1.32 lakh per month to ₹1.95 lakh, while the deputy speaker will draw a salary of ₹1.80 lakh compared to ₹1.28 lakh at present. The leader of opposition will now get ₹1.90 lakh per month, a bump of ₹60,000.
The 15 parliamentary secretaries will get ₹1.75 lakh per month, as compared to ₹1.21 lakh.
The salary of an MLA will now be ₹1.60 lakh per month, up by ₹50,000. An MLA in Chhattisgarh will now get ₹20,000 as basic salary, ₹55,000 as constituency allowance, ₹10,000 as telephone allowance, ₹15,000 per month as medical allowance and a daily allowance of ₹2,000.