Goa Congress MLA Chandrakant Kavlekar, wife booked for disproportionate assets
Kavlekar is a three-term member of Goa assembly and was Chairman of state run Goa Industrial Development Corporation during the tenure of Digambar Kamat.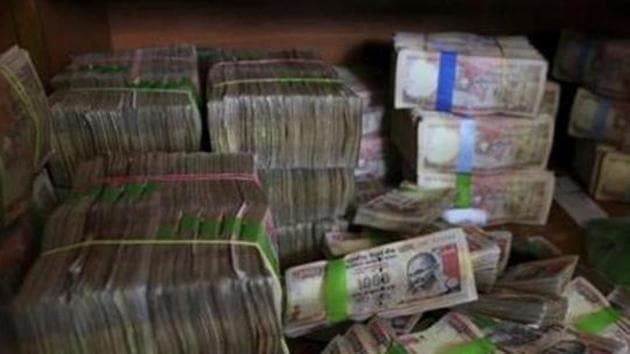 Updated on Sep 16, 2017 09:34 PM IST
Goa's anti-corruption bureau (ACB) on Saturday filed an FIR against leader of opposition in Goa legislative assembly and Congress MLA Chandrakant Kavlekar for allegedly amassing disproportionate assets of almost Rs 5 crore..
His wife, who is also a leader in the Congress, was also booked after the ACB raided the residence and office premises owned by the couple. The Congress said the raids were politically motivated.
According to Superintendent of Police (ACB) Bosco George, an FIR has been filed against Kavlekar under sections 13(ii) read with 13 (1) (e) of the Prevention of Corruption Act, while his wife Savitri has been also been booked for abetting the crime.
"The raids were conducted on Saturday morning, in connection with the disproportionate assets case where 14 properties worth crores of rupees were purchased in Kerala. Kavlekar and his wife have amassed disproportionate asserts to the tune of Rs 4.78 crore, which is around 59.21% above their known sources of income," George said at a press conference in Panaji.
The ACB did not rule out custodial interrogation of Kavlekar.
George said the properties were purchased between January 2007 and April 2013, during which Kavlekar held the post of chairman, Goa Industrial Development Corporation.
Kavlekar insisted that he had not done anything wrong.
"I have been co-operating with the anti- corruption bureau and yet this is the fourth occasion when I have been raided. I know I have not done anything wrong," he told reporters.
Meanwhile Goa Congress President Shantaram Naik , said that the raids were political in nature and there was pressure on Congress MLAs to join the BJP-led coalition government.
"This government fears that it will lose majority soon and therefore, have been using police to threaten Congress MLAs in a bid to make them join the BJP," Naik said.
He also accused the BJP of misusing the state machinery for political gains saying the disproportionate case is old and any investigation does not take so long.
"The timing and intent of the raids is condemnable," Naik said.
Chief minister Manohar Parrikar, however, defended the ACB action.
"It's a standard procedure. They probably have found disproportionate assets therefore they have acted. Also it is just an FIR right now action will be taken if he is found guilty. We should allow them to probe," Parrikar said.
Close Story