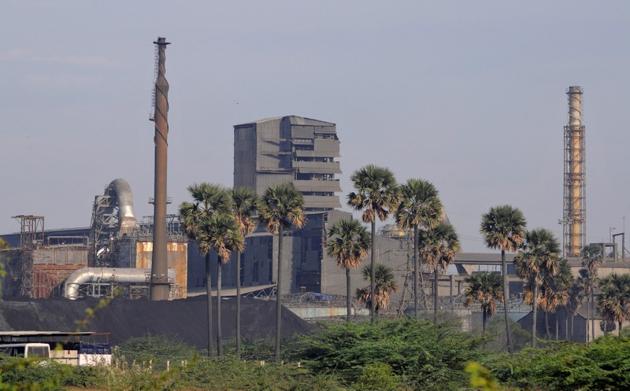 Groundwater in Sterlite plant area contaminated over permissible limit: Govt
The study of groundwater around the Sterlite Copper plant area was carried out by the Central Ground Water Board.
New Delhi | By Press Trust of India
PUBLISHED ON JUL 23, 2018 07:47 PM IST
A study by a central agency in the area around the Sterlite Copper plant in Tamil Nadu has indicated groundwater contamination with heavy metals beyond permissible limits, the Centre said on Monday.
"The Central Ground Water Board (CGWB) has carried out a study to ascertain the groundwater quality in and around (the) State Industries Promotion Corporation of Tamil Nadu (ISPCOT) industrial area, Thoothukudi (wherein M/S Sterlite industry is one of the industry)," Arjun Ram Meghwal, the Union minister of state for water resources, said in a written reply to a question in the Rajya Sabha.
"The study indicates that most of the groundwater samples are contaminated with high Total Dissolved Solids (TDS) and heavy metals like, cadmium, chromium, manganese, iron and arsenic, which are beyond (the) permissible limit," Meghwal added.
The Union minster said according to the information from the Central Pollution Control Board, the analysis of groundwater samples from the Sterlite industrial unit by the Tamil Nadu Pollution Control Board shows the presence of iron, fluoride, cadmium and nickel more than the permissible limit.
A violent protest demanding the closure of the Sterlite plant had resulted in the death of 13 people in May 22, following which the unit was closed by the state pollution control board the next day due to non-compliance of consent conditions.
Close