Why New Delhi says Kulbhushan Jadhav isn't a spy — his Indian passport
Updated on Apr 18, 2017 07:19 PM IST
Intelligence agencies use third parties or provide documentation of other countries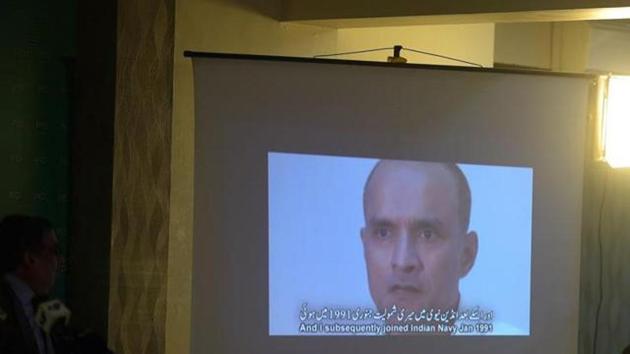 Hindustan Times |
, New Delhi
Pramit Pal Chaudhuri
The most damning piece of evidence that former Indian naval officer Kulbhushan Jadhav is not, as Pakistan claimed, an agent of the Research and Analysis Wing (RAW) is that he had an Indian passport.
No national intelligence agency ever runs an agent in enemy territory with identity documents connecting him to the agency's country. Passports and so on are always of another country.
New Delhi rolled up its covert operations inside Pakistan under the prime ministership of IK Gujral, who naively believed this would help his peace initiatives with Islamabad. Indian intelligence, in terms of its operations in Pakistan, has yet to fully recover from that self-inflicted wound.
The saving grace for India is that Pakistan has successfully made so many enemies in its neighbourhood that New Delhi finds no shortage of other groups willing to carry out dirty deeds against Pakistan.
The first on the list are anti-Taliban Afghan regimes. Afghan leaders like Hamid Karzai and Abdullah Abdullah have a visceral hatred of Pakistan's military and what it is doing to their country. Provided funds, Afghan intelligence has been happy to arrange for black ops against Pakistan.
The Baloch and Shias of Pakistan, who had soured on their own country, would also have been willing cut-outs for Indian activity, though they would have probably been kept in the dark about which foreign agency was actually hiring them.
As an Israeli intelligence officer once explained, "We have many Arab sources because Arabs hate each other – and because the Arabs we recruit think they are working for a country other than Israel."
For all of Islamabad's claims that India is directly involved in its problems in Balochistan, senior Pakistani military officers involved in operations in that province will admit in private that there is no "Indian hand" there.
As one explained some years ago to me, "There is a foreign hand and it's an Afghan hand. Your government helps keep that hand well greased, but nothing more than that."
The assassination in 2011 of Ahmed Wali Karzai, the former Afghan president's half-brother, say sources, was connected to the Inter-Services Intelligence agency's belief he was the point man for Kabul in supporting the Baloch insurgency against Pakistan.
India's covert operations against Pakistan have waxed and waned depending on who was in power. Morarji Desai, Gujral and Manmohan Singh did not approve of such measures. Indira Gandhi and her son Rajiv were active supporters of such operations.
Under Rajiv Gandhi, then RAW chief AK Verma put such teeth in India's covert operations in Pakistan that late intelligence commentator B Raman wrote that if Rajiv had been re-elected and Verma allowed to continue his policies for a few more years, "Pakistan would not be existing in its present form".
Notably, Verma has since said of the Jadhav case: "A lone agent does not work like this in a foreign country creating subversion or mischief. He needs local support. He has got to have local friends…So far as this person is concerned, it appears that he was caught alone, single-handed. All this makes it a very highly and unlikely story of him being an agent."
Another former RAW chief said it would be the "height of madness" to have a former Indian military officer operate inside Pakistan. "No intelligence agency in the world would function like that."
A retired senior Indian intelligence officer described Jadhav roaming around in or near Pakistan with an Indian passport as against the basic rules of spycraft. "It always makes sense to use third parties," he said.
Pakistan's motives for staging such an event can only be guessed at. But Islamabad has long sought to portray its Baloch insurgency as being an Indian creation and that Pakistan is as much a victim of state-sponsored terror as India.
None of its elaborate dossiers about the "Indian hand" in even the Pakistani Taliban have found takers in the West or the United Nations.
However, Islamabad has found one taker for its disinformation: China. That is why Beijing has agreed to help up set up a division-strength protection force to defend its planned economic corridor in Pakistan.
In the short term, Jadhav seems to have been the fall guy in a simple attempt by Islamabad to divert attention from New Delhi's much more convincing case of Pakistani involvement in the terror attack on Pathankot airbase that has been blamed on the Jaish-e-Mohammed.
A version of this story was first published on April 2, 2016
Read | Pakistan asks Iran to investigate, provide details on 'Indian spy'
Read | Did Pak catch world attention with 'Indian spy' story? Perhaps not
Read | India rejects Pakistan's video confession: 'Spy saga' decoded
Read | 'Sharif working on strategy to raise issue of R&AW involvement in Pak'
Personalise your news feed. Follow trending topics