India, Russia set to ink
₹

39,000-cr air defence system deal in Oct

Hindustan Times, New Delhi |

Shishir Gupta and Rahul Singh

Apr 05, 2018 08:33 AM IST
India is in talks with Russia to buy five advanced S-400 missile systems, capable of destroying jets, missiles and unmanned aerial vehicles (UAVs) at a range of 400km.
India is expected to hammer out a ₹39,000-crore deal with Russia for S-400 Triumf air defence missile systems this October when Prime Minister Narendra Modi and President Vlamidir Putin meet in New Delhi for the annual summit between the two countries, top government officials tracking the deal said on condition of anonymity.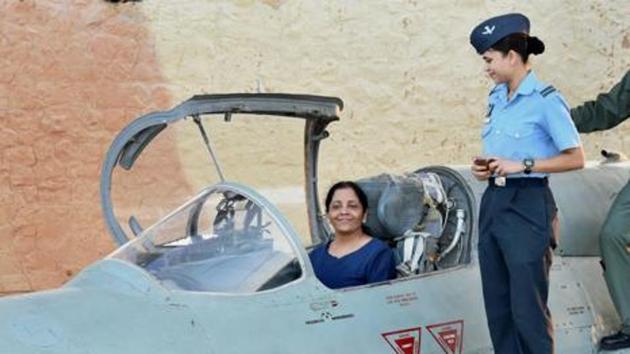 India is in talks with Russia to buy five advanced S-400 missile systems, capable of destroying jets, missiles and unmanned aerial vehicles (UAVs) at a range of 400km.
Wide-ranging discussions on several military projects, including the proposed S-400 deal, took place between defence minister Nirmala Sitharaman, who is currently in Moscow, and top Russian leaders such as Deputy Prime Minister Dmitry Rogozin and defence minister Sergei Shoigu, one of the officials cited in the first instance said.
The Indian Air Force wants to induct the missile systems at the earliest to shore up its defences in the northern and western sectors.
Sitharaman's visit also seeks to lay the groundwork for an upcoming multi-nation army drill that will see the armies of India, China and Pakistan carry out joint exercises for the first time under the Shanghai Cooperation Organisation (SCO) umbrella, the first official added.
The military drills are scheduled to take place in Chelyabinsk in Russia's Ural mountainous region in June. The upcoming drills will be discussed when Sitharaman visits China in April-end for the SCO defence ministerial meet. She leaves for China on April 24. India will deploy Russian-origin equipment during the exercise.
India and Russia are also likely to ink a deal for four more Krivak/Talwar class stealth frigates before the India-Russia annual summit, said another senior official familiar with the negotiations. Two of the frigates will be imported from Russia, while the remaining two will be built at the public sector Goa Shipyard Limited (GSL).
A senior GSL official said Russian delegations have been visiting the shipyard and are satisfied with the production facilities. India inked an Inter-Governmental Agreement (IGA) with Russia for the four frigates in 2016.
HT learns that price negotiations are at an advanced stage for leasing out a second Akula-II nuclear-powered attack submarine from Russia. The IGA for the $2-billion deal was inked at a summit-level meeting between Modi and Putin in Goa two years ago.
The Indian Navy is likely to induct the new submarine in 2021 when INS Chakra, also a leased Akula-II submarine, is returned to Russia. INS Chakra was commissioned into the navy in April 2012.
The upcoming deals will further consolidate Russia's position in the Indian defence market. Russia, the country's top arms supplier, accounted for 62% of India's arms imports during 2013–17, followed by the US (15%) and Israel (11%), according to report released by Stockholm International Peace Research Institute (SIPRI) in March.
Other key issues that Sitharaman discussed with the Russians include Russia's assistance for speeding up the Indigenous Aircraft Carrier-I (Vikrant) project and joint manufacturing of spares for Russian-origin military equipment.