With Indira Banerjee's elevation, Supreme Court gets 3 sitting women judges for the first time
The Supreme Court has never had three women sitting judges simultaneously since its inception in 1950.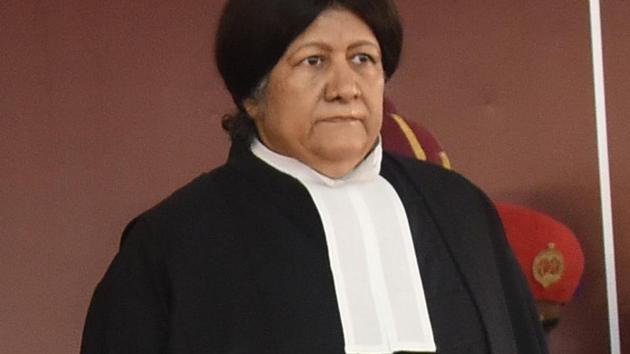 Updated on Aug 04, 2018 11:25 PM IST
Hindustan Times, New Delhi |
HT Correspondent
With Madras high court chief justice Indira Banerjee's elevation as Supreme Court judge, the number of sitting women judges in the top court has risen to an all-time high of three. The top court has never had three women judges simultaneously since its inception in 1950.
Justice Indu Malhotra recently became the first woman judge to be directly appointed to the top court from the Bar.
R Bhanumati is the other current top court judge.
Justice Banerjee, 60, becomes the eighth woman judge to be elevated to the top court, after Fathima Beevi, Sujata V Manohar, Ruma Pal, Gyan Sudha Misra, Ranjana Prakash Desai, R Banumathi and Indu Malhotra.
Born on 24 September 1957, Justice Banerjee did her schooling at the Loreto House in Kolkata. She pursued her higher education at the Presidency College, Kolkata and Calcutta University's College of Law.
She enrolled as an advocate in 1985 and practised at the Calcutta high court.
Banerjee assumed charge as the Chief Justice of the Madras high court on April 5, 2017.
She succeeded Justice Sanjay Kishan Kaul, who was then elevated to the top court. She is also the second woman to head Madras high court, after Justice Kanta Kumari Bhatnagar.
Her name was recommended by collegium of July 16 and was accepted by the Central government within a fortnight.
Welcoming the increase in the number of women judges in the top court, senior advocate Jaideep Gupta said, "It is the most fantastic development in the judiciary since independence."
"Over the years, the judiciary has been trying to get women representation on the bench to go up. And this is happening now because the of the concurrent number of women in judiciary is going up. In the times to come we shall see these numbers rise," the senior advocate added.
Supreme Court advocate Aishwariya Bhatti, said: "Never has the court seen three sitting women judges in Supreme court. I think its an amazing development and also the fact that glass ceilings are being broken
Close Story