Income tax 'raids' in Delhi, Mumbai, other cities on stashed demonetised notes
The Income Tax department on Thursday conducted multiple raids in Delhi, Mumbai and other cities in the wake of reports of alleged profiteering and subsequent tax evasion by traders by converting withdrawn currency notes in an illegal manner.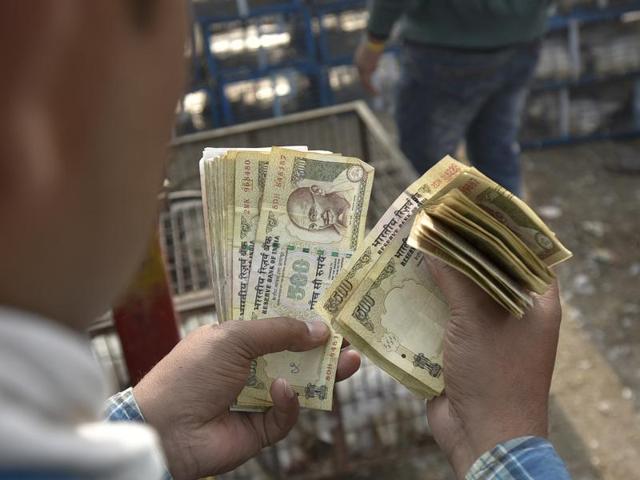 Updated on Nov 11, 2016 02:09 AM IST
The Income Tax department on Thursday undertook "surveys and searches" in Delhi, Mumbai and parts of Punjab, two days after Prime Minister Narendra Modi announced the demonetization of 500 and 1000 rupee notes. A senior government official told Hindustan Times that these were not raids but part of "regular surveys". Until now, three of such surveys have been conducted in the capital, two in Mumbai and three in Punjab as a measure to curb malpractices.
"These are part of regular surveys done to check malpractices..the department got information of several places where the old currency notes were being exchanged at a discount and even being used to purchase gold..we needed to stop this," a senior official of the income tax department told Hindustan Times on the condition of anonymity.
The official said that the department may undertake such surveys in the coming days if required. "The message should be clear to those hoarding illegal wealth – they will not be spared and especially since the government came up with the Income Disclosure Scheme," the official said.
Read | Jaitley says deposits above Rs 2.5 lakh to be taxed, PC questions Rs 2000 note
On November 8, Modi announced the withdrawal of all Rs 500 and 1,000 notes in a bid to flush out unaccounted money from the system.
However, since then, there have been reports suggesting that certain jewellers and traders were accepting the now illegal notes from people to sell gold at much higher prices.
"This malpractice will not be allowed and we will ensure this stops..we have our own information and we will act accordingly," the official said.
According to PTI, operations were reportedly planned after chairman of the Central Board of Direct Taxes, Sushil Chandra, on Wednesday, and asked all investigation units in the country to keep a check on suspicious movement of huge cash and other illegal transactions.
Officials added that almost over 100 tax sleuths along with police officials were roped in for the operations.
At a few places, some documents had also been seized.
Finance minister Arun Jaitley assured people on Thursday that the income tax department will not hound those making small deposits of Rs 500 and 1,000 notes; it was people with large amounts of undisclosed monies who would have to "face the consequences under the tax laws".
Read | Crackdown on black money will help clean up election process
Speaking at the Economic Editors' Conference, finance minister Arun Jaitley, said that the small depositors will be outside the scrutiny of the taxman and will not be harassed. "It is only those with large amounts of undisclosed money who will have to face the consequences under existing laws," he said.
Earlier, the government, under the IDS, introduced a one-time opportunity to those with black money to come clean and declare their unaccounted wealth. Jaitley warned that the IDS would be the last opportunity for people to declare their black assets.
Also read | Why the currency switch is a political blunder by the BJP
Close Story