Ram Rahim ordered elimination of journo in my presence: Khatta Singh
Dera chief's plea against recalling his ex-driver as witness was dismissed in Supreme Court on Friday; witness will depose again on May 8 in another murder case of former follower of dera.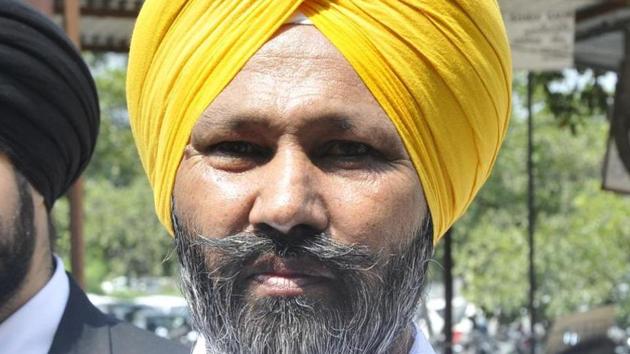 Updated on May 06, 2018 01:02 PM IST
Khatta Singh, former driver of rape convict Dera Sacha Sauda chief Gurmeet Ram Rahim and the main witness in the murder case against the dera chief, told the Panchkula CBI court on Saturday that Ram Rahim had ordered his men to eliminate Sirsa-based local journalist Ram Chandra Chattrapati, in his presence.
Narrating the sequence, he said that Ram Rahim reached the dera headquarters in Sirsa's outskirts from a satsang in Jalandhar on the evening of October 23, 2012. His followers Nirmal, Kuldeep and dera manager Krishan Lal, who were present in his 'Gufa' showed him the article published in Chattrapati's local newspaper about the sexual exploitation of sadhavis inside the dera, Khatta said.
According to Khatta Singh, the dera chief got furious and asked them to kill the journalist, who was then shot in front of his house the next day on October 24. The journalist died a few days later.
As per the CBI chargesheet, Nirmal and Kuldeep were the main shooters, while the gun was provided by Krishan Lal. The dera chief is charged of being the main conspirator in this case.
Next hearing on May 8
The CBI special prosecutor, HPS Verma, said Khatta's testimony was completed on Saturday in Chattrapati's case and he has been called again on May 8 for his testimony in another murder of former dera follower Ranjit Singh, in which the dera chief is also the prime accused along with four others.
Ranjit Singh was the brother of the sadhvi, who was raped by Ram Rahim in his 'Gufa' and her testimony in court was vital for the 20-year jail awarded to Ram Rahim last year.
Ranjit was allegedly killed for going against Ram Rahim after he came to know the dera chief's involvement in the rape of his (Ranjit's) sister.
Ram Rahim's counsel will cross examine Khatta Singh after his statement finishes in Ranjit murder case.
How Khatta was recalled as witness
Khatta Singh was among CBI's most important witnesses after the agency filed chargesheet in both these murder cases in 2007.
He however turned hostile and favoured the dera chief in his statement during his testimony in the CBI court in 2012.
Days after Ram Rahim's conviction in a rape case, he suddenly resurfaced, pleading before the CBI court that he had earlier turned hostile due to "threats from Ram Rahim and his goons".
He was recalled as witness, after his plea for fresh testimony was allowed by the Punjab and Haryana high court on April 23 this year.
Meanwhile, Ram Rahim got a setback on Friday as the Supreme Court dismissed his plea against recalling Khatta Singh as witness. This paved the way for recording of Khatta Singh's statement in CBI court here without any hassle.
No pressure now: Khatta Singh
After his statement in the court, Khatta Singh told mediapersons outside the court complex that he had no pressure on him to speak the truth.
He said he has apologised to the court for turning hostile in 2012. "I am sure that justice will prevail now," he said.
Khatta has also been roped in by the CBI in the case involving castration of followers, in which the dera chief is the prime accused. The CBI has recently filed a chargesheet in the case.
Close Story