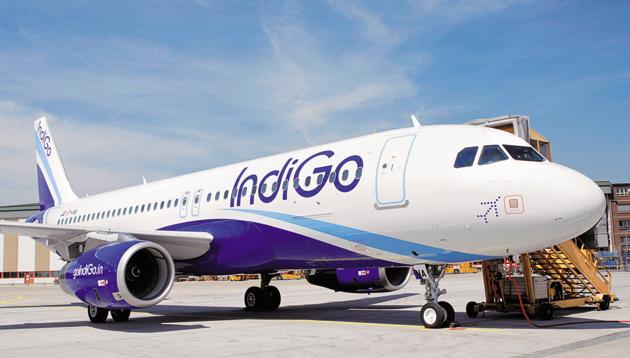 Mid-air collision between two IndiGo aircraft averted over Bengaluru
The two aircraft were operating between Coimbatore-Hyderabad and Bangalore-Cochin routes on July 10, the day of the incident.
Hindustan Times, New Delhi | By HT Correspondent
UPDATED ON JUL 12, 2018 05:13 PM IST
Two IndiGo aircraft with nearly 330 passengers on board avoided a collision over Bengaluru on Tuesday after an automatically generated warning alerted the pilots of the planes, prompting authorities to launch a probe into the incident.
"The TCAS-Resolution Advisory system was triggered on two of our aircraft operating Coimbatore-Hyderabad and Bangalore-Cochin routes respectively on July 10. Following normal procedure this has been reported to the regulator," the airlines said in a statement.
It was referring to the directorate general of civil aviation (DGCA).
The traffic collision avoidance system monitors the airspace around a plane for other aircraft equipped with corresponding active transponders and gives pilots warning of possible collision risks.
It also instructs them about the avoidance action (resolution advisory) to maintain the desired separation between two aircraft.
The Hyderabad-bound plane had 162 passengers and the other aircraft was carrying 166 passengers.
News agency PTI quoted unnamed sources as saying that the vertical separation between the two aircraft was only about 200 feet and a mid-air collision was averted after the TCAS alarms went off.
They also told the agency that the Aircraft Accident Investigation Board (AAIB) has started an investigation into the incident.
Another IndiGo plane was involved in a similar situation when its Visakhapatnam-Bengaluru flight 6E- 647 was on a collision course with an Indian Air Force (IAF) aircraft over Chennai airspace but steered to safety following the auto-generated warning on May 21.
And on May 2, IndiGo's Agartala-bound flight 6E892 from Kolkata and Air Deccan's flight DN 602, which was on its way to Kolkata from Agartala, avoided a near miss in the Dhaka airspace.
(With agency inputs)
Close