Nirmala Sitharaman backs army, hints Kashmir ceasefire not a feasible option
Updated on May 13, 2018 11:45 PM IST
HT reported on Saturday that the army was opposed to a unilateral ceasefire because of an increase in the number of militant-initiated strikes in the state during the last truce, announced by then prime minister Atal Bihari Vajpayee, between December 2000 and May 2001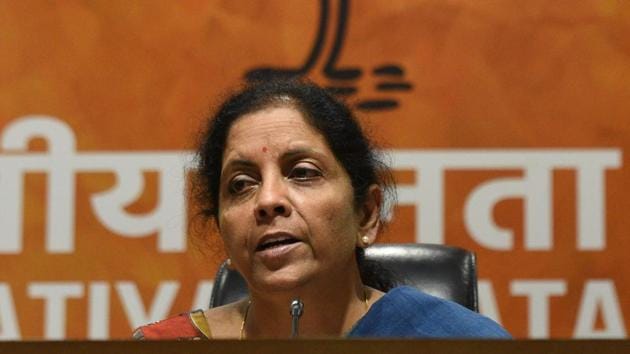 India's defence minister Nirmala Sitharaman on Sunday said the Indian Army has to "firmly handle" any terrorist activity that threatens the peace and harmony of Jammu and Kashmir, indicating that a unilateral ceasefire as demanded by state chief minister Mehbooba Mufti was not a feasible option.
To a question on Mehbooba's call for a unilateral ceasefire in the state during the month of Ramzan and during the Amarnath Yatra, Sitharaman said, "I think it is important to handle J&K affairs with a great deal of sensitivity. The Indian Army will have to make sure that India is a safe country."
"It has to handle firmly any terrorism which threatens peace and harmony of J&K and the rest of India also. The army's position is that it has to be firm on terrorism," she added.
HT reported on Saturday that the army was opposed to a unilateral ceasefire because of an increase in the number of militant-initiated strikes in the state during the last truce, announced by then prime minister Atal Bihari Vajpayee, between December 2000 and May 2001.
The minister also dubbed as a "serious disclosure" Pakistan's ousted PM Nawaz Sharif's public acknowledgement that militant organisations were active in his country and said it proved India's position that the handlers of 26/11 Mumbai terror attacks were in Pakistan. For the first time, Sharif also questioned Pakistan's policy to allow militants to cross the border. "Militant organisations are active. Call them non-state actors, should we allow them to cross the border and kill 150 people in Mumbai? Explain it to me. Why can't we complete the trial?" he said, according to the Dawn newspaper. Sharif said on Sunday that his comments had been misrepresented.
"Well, it is very serious disclosure. India's position has been that the mastermind of the Mumbai terror attack operated from Pakistan. We strongly believe that the handlers of the attack were in Pakistan," Sitharaman said, adding, "It only proves that India's stand has been right all the way."
Sharif, who has been disqualified to hold public office for life by his country's Supreme Court in the Panama Papers case, said Pakistan has isolated itself. Without naming Mumbai attack mastermind Hafiz Saeed and Maulana Masood Azhar's militant organisations — Jamaat-ud-Dawah and Jaish-e-Mohammad — Sharif said, "Militant organisations are active in Pakistan."