No defence, minister: The worst Parrikarisms of all times
Updated on Aug 16, 2016 08:01 PM IST
This is not the first time the defence minister has been overtly candid with his comments, many of which have attracted criticism from various quarters.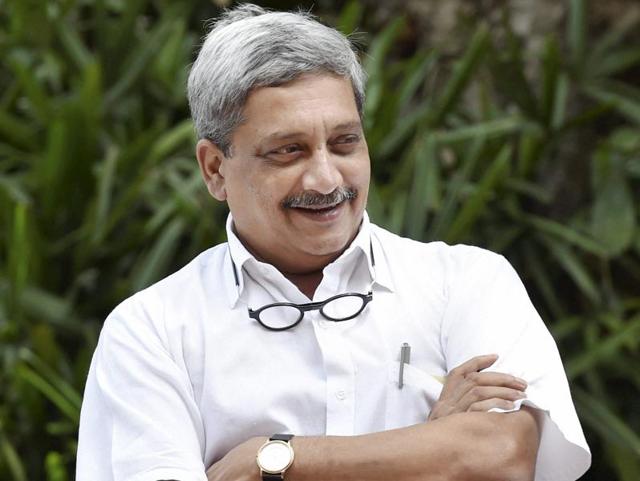 Defence minister Manohar Parrikar is a man known for his off-the-cuff and often controversial remarks.
A day after Prime Minister Narendra Modi's attack on Pakistan for committing atrocities in Balochistan province, Parrikar upped the ante on Tuesday by comparing the neighbouring country to hell.
"Going to Pakistan is the same as going to hell," he said at a Bharatiya Janata Party meet in Rewari, shortly after news broke that finance minister Arun Jaitley would skip the Saarc meet of ministers in Islamabad next week.
The defence minister said this in the context of a failed infiltration attempt on Monday in which Indian troops "sent back" five terrorists.
This is not the first time the defence minister has been overtly candid with his comments, many of which have attracted criticism from various quarters.
On May 21, 2015 at an event in New Delhi, he said, "We have to neutralise terrorists through terrorists only. Why can't we do it? We should do it. Why does my soldier have to do it?... kaante se kaanta nikalta hai (you remove a thorn with the help of a thorn)".
He claimed that terrorists in Jammu and Kashmir were being paid monthly salaries ranging from Rs 10,000 to 15,000.
When questioned about Pakistan's reaction to his "terrorist against terrorists" comment a few days later, he responded: "Pakistan ko mirchi lagi, woh bhi Andhra ki (A chilli, that too from Andhra Pradesh has hit them)".
Bollywood stars have been unable to evade Parrikar's attacks as well.
"One actor had said that his wife wants to leave India. It was an arrogant statement. If I am poor and my house is small, I will still love my house and always dream to make a bungalow out of it," Parrikar said in a veiled attack on actor Aamir Khan at a book launch event in Pune on July 30.
In another faux pas, Parrikar seemingly crossed the line to distasteful while addressing a seminar on 'Design and Make in India-Electronics' at Vivekananda International Foundation, on June 4, 2015.
"I've found that nowadays the eyes (of Ganesha idols) are becoming smaller and smaller. One day I turned it back and found Made in China," he said, referring to how Lord Ganesha idols too were being manufactured in China.
While refusing to disclose the source of his information on an Indian Coast Guard operation involving a boat from Pakistan last year, Parrikar said, "You have to build deep assets. Deep assets are created over 20-30 years. Sadly, there were some prime ministers who compromised deep assets.
"I am not going to disclose names. Many people know."
And inquisitive reporters often end up of the receiving end of his sharp retorts.
"I will not speak to the media for six months," he shot back when a journalist in Goa last year sought his comments on defence-related issues. He flatly refused to take any questions related to his portfolio.
"What is a reporter's salary... How much does a news reader earn? Maybe 25,000 (rupees). They are mostly graduates. They are not great thinkers...intellectuals. They write news how they understand it," he said in February 2014 at a public function.
Personalise your news feed. Follow trending topics