Pak chopper intrudes into Indian airspace, reports say PoK PM was aboard
Sep 30, 2018 11:39 PM IST
A Pakistan helicopter violated Indian airspace in Jammu and Kashmir's Poonch sector on Sunday.
A Pakistani helicopter crossed 700 metres into Indian air space along the Line of Control in Jammu and Kashmir's Poonch sector on Sunday afternoon. According to reports from Pakistan, Pakistan-occupied Kashmir's prime minister Raja Farooq Haider Khan was travelling in this chopper.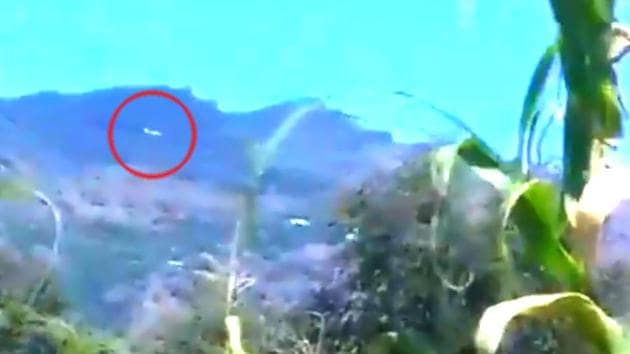 Reuters quoted Pakistan-occupied Kashmir's PM Raja Farooq Haider Khan as saying that his civilian helicopter was fired upon by India. "The Indian army fired to show that Pakistan had violated their airspace," Khan's office said in a statement, but added "when the firing took place, we were within our own airspace".
Khan claimed his helicopter was not armed in any way, and called for calm heads. "We do not want any war hysteria in this region," he said.
Defence spokesman Lt Col Devender Anand said a white-coloured Pakistani helicopter had violated Indian airspace around noon on Sunday.
It entered around 700m inside the Indian territory and flew over Krishna Ghati sector before returning, he said.
Air sentries at forward locations had engaged it with small arms, a move intended to warn the pilot about the intrusion and force the chopper to turn back. The chopper wasn't hit.
Defence sources said the chopper flew over Gulpur area across the Line of Control in Jammu and Kashmir's Krishna Ghati sector at 12:13 pm before returning to Pakistani airspace.
A 30-second video of the chopper flying over Indian airspace was also released by news agency ANI.
The incident comes at a time when relations between the two neighbours are at a low.
External Affairs Minister Sushma Swaraj had launched a particularly stinging attack on Pakistan at the UN General Assembly on Saturday, accusing it of funding and glorifying terrorists and warning of a "conflagration" if terrorism was not rooted out.
Just an hour before the intrusion was reported on Sunday, Prime Minister Narendra Modi, in his monthly radio programme, too had underscored India's commitment to peace and its commitment to take it forward but not at the cost of compromising our self-respect and sovereignty of our nation.
"It has now been decided that our soldiers will give a befitting reply to whosoever makes an attempt to destroy the atmosphere of peace and progress in our nation," PM Modi said, a message that was widely seen to have been targeted at Pakistan.
In February this year, a Pakistani military helicopter flew dangerously close to the LoC) in Khari Karmara area of Poonch district, where Indian army had foiled an attack by Pakistan's Border Action Team (BAT) on January 18 killing a heavily armed terrorist.
An intelligence official had then said the Pakistani helicopter had come within 300 meters of the LoC "in clear violation of international conventions".