Pregnant Bengal woman poisoned to death for refusing to abort girl child
Rubina Bibi of Kotbar village, married barely for a year, was seven months pregnant.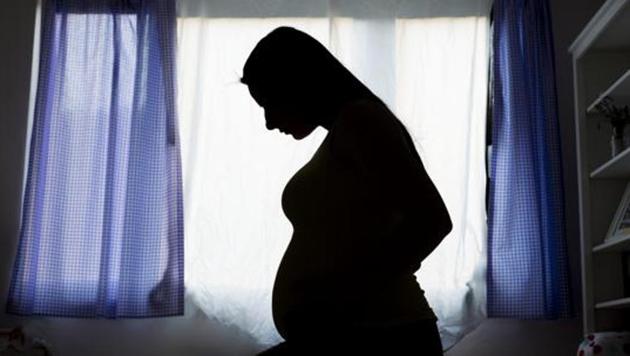 Updated on Aug 09, 2017 10:37 PM IST
Hindustan Times | By Koushik Dutta
, Midnapore
A 24-year-old pregnant woman was poisoned to death allegedly by her husband and in-laws in West Bengal's East Midnapore district after she refused to terminate the girl child in her womb.
Rubina Bibi of Kotbar village, married barely for a year, was seven months pregnant.
She died at a government hospital in nearby Tamluk town on Tuesday night, two days after poison was allegedly shoved down her throat.
Police said on Wednesday that a case was registered based on her parents' complaint. Rubina's husband, Sheikh Rejabul, and his family members are on the run.
Killing and abandoning baby girls are common practice in large parts of India, where a preference for sons runs deep. Many women, especially in poor rural families, face abuse for giving birth to girls. But the mother's murder is rare.
Rubina's death also underscored that sex determination tests were being carried out on the sly.
India has banned doctors, hospitals and their staff from revealing a child's gender during prenatal examinations. It is aimed at preventing the practice of female foeticide, rampant in a patriarchal society obsessed with a male heir.
Rajabul allegedly took his wife for an ultrasonography test to know the gender of the foetus.
After the examination, the husband allegedly told Rubina to either get a dowry of Rs 1 lakh from her parents or abort her pregnancy.
"After they started torturing my daughter we gave them Rs 30,000 but they demanded more and asked my daughter to get rid of the child. She refused and they killed her," said Sakina Bibi, the woman's mother.
The woman was harassed and assaulted for dowry ever since she got married, her parents alleged.
They said Rajabul, who buys and sells human hair for wigmakers, was given Rs 1 lakh and jewellery during the marriage.
India has strict anti-dowry laws. But former chairperson of the West Bengal Commission for Women, Sunanda Mukhopadhyay, said these need to be amended because dowry is the root cause of most cases of domestic violence.
"A daughter is considered a liability because parents fear they would have to pay dowry to get her married," she said.
Rubina's parents also alleged that she was forced to drink acid.
But Alok Rajoria, the district police superintendent, said: "The primary autopsy report says poison was poured into Rubina's mouth."
Close Story