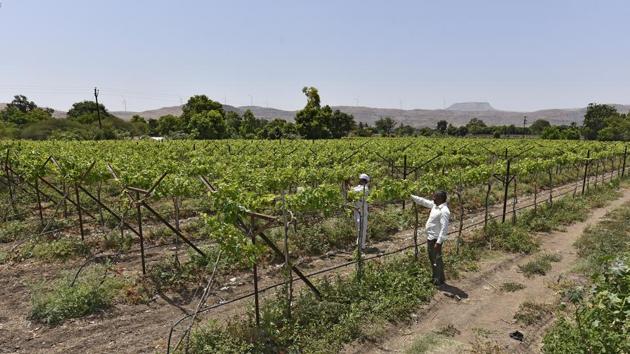 Supreme Court agrees to hear plea on banning 85 pesticides
The adovacate for petitioners said that these pesticides have been banned in other countries but are allowed in India, and they can pose serious health hazards to farmers.
New Delhi | By Press Trust of India
PUBLISHED ON SEP 17, 2018 08:01 PM IST
The Supreme Court on Monday agreed to examine a plea seeking ban on nearly 85 pesticides that are being used in India on the grounds that they pose health hazard.
A bench of Justices Arun Misra and Vineet Saran issued notices to the Centre and other authorities concerned on the plea which also sought empowering state governments to take decisions at their level for prohibition and restriction related to pesticides.
Advocate Prashant Bhushan, appearing for the petitioners, said that these pesticides have been banned in other countries but in India they are being allowed to be used which could pose serious health hazards to farmers.
"The continued use of deadly pesticides is a major threat to the Right to Life of farm workers and farmers. Just in terms of acute poisoning, without even getting into chronic health impacts, the situation is alarming and needs urgent action to remove deadly poisons from the scene," the plea said.
The petition filed by Kavita Kuruganti said that deadly pesticides are still used at a time when there is much evidence of the success of ecological agriculture practices like organic farming in terms of profitability for farmers as well as productivity of the crops.
"Lack of authority with state governments is against the Seventh Schedule of the Constitution, wherein Item 14 under List II makes agriculture and plant protection, the subject of state governments," the plea said.
The petition said that the reports of pesticide poisoning deaths and hospitalisations are likely to increase as two more months of spraying of pesticides will continue on crops like cotton.
It also pointed out that 84 cases of hospitalisation in Yavatmal in Vidarbha and 40 cases including a death in the government hospital in Akola of Maharashtra stand testimony to this danger.
"Pass orders that empower state governments to take state level prohibition and restriction decisions related to pesticides based on due processes adopted by them regarding the socio-economic, health and environmental impacts of pesticides," the plea said.
Close