Non-Hindus should not be allowed into Haridwar ghats: Yogi Adityanath
Updated on Apr 14, 2015 11:32 PM IST
Controversial Bharatiya Janata Party lawmaker Yogi Adityanath has demanded that non-Hindus should be banned from entering Har Ki Pauri, a famous ghat on the banks of Ganga in Haridwar, as they might pose threat to the city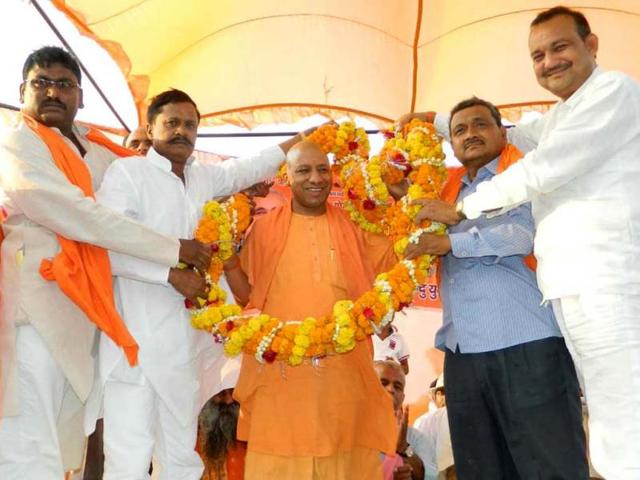 Controversial Bharatiya Janata Party lawmaker Yogi Adityanath has demanded that non-Hindus should be banned from entering Har Ki Pauri, a famous ghat on the banks of Ganga in Haridwar, as they might pose threat to the city.

At a ceremony here at Gorakhnath Akhara on Tuesday, the MP from Gorakhpur said, "Non-Hindus might be a big threat to the security of the holy place hence they must not be allowed to enter the Har Ki Pauri area".

The controversial MP also said he would not allow anything else but Ram temple in Ayodhya. He alleged that Muslims were not interested in resolving the issues pertaining to construction of the temple.

The ruling Congress has objected to Yogi's statement. State Congress president Kishor Upadhyay said if non-Hindus were a threat to the holy city then Yogi Adityanth himself was a bigger threat than Pakistan.

"Yogi must apologise for his statement since it is an insult to the Devbhoomi," Upadhyay said.
This is not the first time in recent years that Adityanath has sparked off controversies with his comments.
Last year, he had threatened to go ahead with proposed reconversions or Ghar Wapsi in Uttar Pradesh, triggering a row with political parties seeking his dismissal and Prime Minister Narendra Modi's statement on the issue.
Earlier this month, the Gorakhpur BJP MP had also launched a call subscription campaign for declaring cow as 'Rashtra Mata', claiming his demand "embodies the sentiment of every Indian".