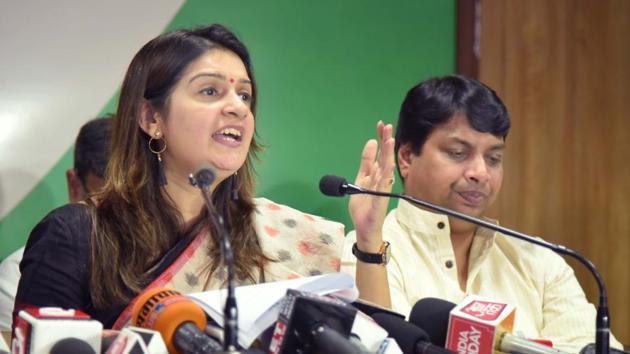 4th time lucky? Congress bets on new faces on seats it lost thrice in row
UPDATED ON JUL 18, 2018 10:03 PM IST
Rajasthan Congress is likely to announce candidates for around half of the seats where the party lost in the past three assembly elections, much before the regular list of candidates, and would prefer a fresh face, senior leaders said.
The party, which won just 21 seats in last assembly elections and later added four to their strength in bypolls, is now making all attempts to come back to power.
"The party will be fielding new faces, including those with no political background, on seats where party has lost thrice in a row. The attempt is part of election strategy to provide enough time to the candidates to prepare and for workers at booth level to reach out to the electorate," a senior leader said requesting anonymity. He said the party aims to "leverage the victory in February bypolls."
The Congress candidates had lost twice in a row in about 65 assembly constituencies in 2008 — when the party won 96 seats and went on to form the government — and 2013 assembly elections. If one looks at 2003 assembly election results, the numbers come down to about 30 seats, indicating that these segments are one where the BJP is most confident of winning.
Some of the seats where the Congress has not tasted victory since 2003 are Ajmer North and South; Beawar, Vidhyadhar Nagar, Phulera, Sanganer, Udaipur, Pratapgarh, Rajsamand, Nagaur, Jhalarapatan, Khanpur, Bhilwara, Ramganj Mandi, Bayana, Jaisalmer, Parbatsar, Bali, and Pali.
Party leaders believe that early announcement on such seats would give enough time to the candidates to do their homework, intensively campaign for themselves and make inroads into the BJP bastion ahead of the elections slated this year end.
The Congress leader said party is considering fielding people who could also be professionals with no political background but have leadership skills and history of social work.
He said the workers who have "sweated day and night for the party" will be given opportunity and not those who are coming with resumes seeking tickets. "If the candidate has worked hard in field then there is no need of submitting resumes. The work is always noted. Besides the party organization is preparing the probable candidate list based on feedback from various levels," he said.
The Congress in Madhya Pradesh, too, is mulling a similar strategy. In Madhya Pradesh, the party may declare the names of candidates for at least 70 seats by July end. These are the seats that Congress has not been able to win in the last three assembly elections.
Close