Kerala artist's house attacked for drawing Kathua victim's picture
Updated on Apr 20, 2018 11:23 AM IST
Artist Durga Malathi complained that window panes of her house were broken and a vehicle parked on the porch were damaged in the midnight attack.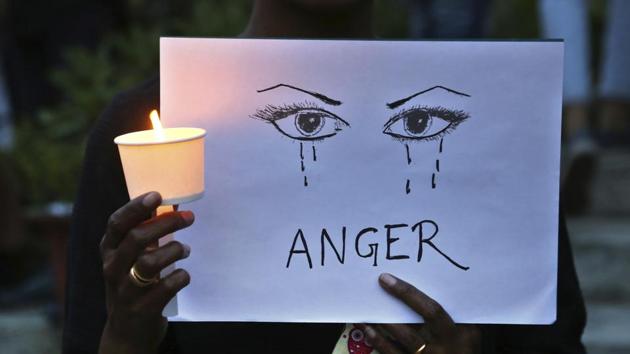 A group of men allegedly attacked the house of artist Durga Malathi in Kerala's Palakkad on Thursday night for drawing the picture of the eight-year-old girl gang-raped and murdered in Jammu and Kashmir's Kathua, police said on Friday.
"We have registered a case and identified some of the assailants," a senior police officer from Palakkad district said. The window panes of Malathi's house were broken and a vehicle parked on the porch were damaged in the alleged attack.
Malathi said in a post on Facebook that a group of people reached her house around midnight and started stoning her house. "They threatened me with dire consequences if I draw more pictures and paintings depicting the plight of the victim. They said my drawings and paintings hurt their sentiments. But they can't stifle me like this," she said.
Kerala, like other states, has also witnessed massive protests over the Kathua gang rape and murder case as many organisations led candle light protests throughout the state and several artists joined them by exhibiting their works depicting the girl.
The girl from the Bakarwal tribe, a nomadic community of Muslim cattle grazers, was abducted while grazing her family's horses near her home in Rasana village of Kathua district in January. According to the chargesheet, she was held captive in a temple, sedated and raped repeatedly for a week before being bludgeoned to death.
A retired revenue department official planned the crimes against her, says the chargesheet filed by the crime branch of Jammu and Kashmir police, to create fear among her community and get them to leave Rasana.