Dhrubajyoti Ghosh, ecologist who introduced East Kolkata Wetlands to the world, passes away
Published on Feb 16, 2018 03:38 PM IST
Ghosh was opposed to the state government's plan of having a relook at the land use pattern of the wetlands. In 1992 Calcutta high court banned conversion of land character in 12,500 hectares.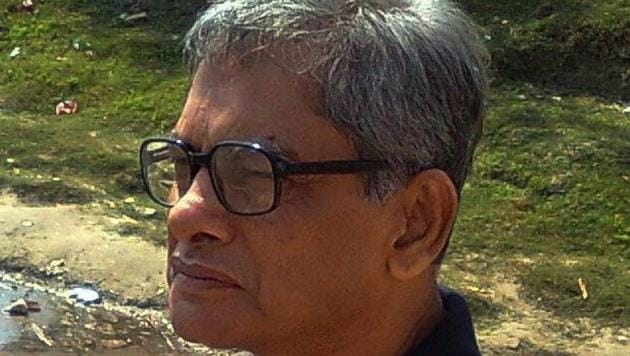 Ecologist Dhrubajyoti Ghosh, a UN Global 500 laureate and the first Indian recipient of the prestigious Luc Hoffmann award, died in a private hospital in Kolkata on Friday morning.
He was in his mid 70s and is survived by his son and daughter-in-law. He had been suffering from various chest related ailments over the past three months.
Read: Ecologist of the poor: Man who is fighting to conserve East Kolkata Wetlands
Ghosh is credited with discovery of the uniqueness of East Kolkata Wetlands – the world's largest organic sewage management system – that was designated as a Ramsar site or 'wetland of global importance in 2002'.
A sanitation engineer-turned-environmental scientist, Ghosh retired as West Bengal government's chief environment officer and later served in the National Wetlands Committee.
Till the end, Ghosh was on the Bengal government's expert committee on East Kolkata Wetlands. Objecting to some of the government's plan to change land use policy in the wetlands, Ghosh submitted his resignation last August that was not accepted.
Read: West Bengal may lift building limits in fragile wetlands
An Ashoka Fellow, he served as the regional chair for South-Asia Commission on Ecosystem Management, IUCN (International Union for Conservation of Nature).
"Had he not been there, we would not have had the East Kolkata Wetlands," said green activist Banani Kakkar of PUBLIC (People United for Better Living in Calcutta) on Friday. PUBLIC's 1992 PIL at Calcutta High Court led to the formal regulations for protection of EKW.
In 1990, when Ghosh was awarded the Global 500, the UN wing described his achievements in the following words: "Dr. Ghosh has made a major environmental contribution by identifying the wetlands east of Calcutta as the world's largest resource recovery system. For almost a decade he campaigned for conservation of this great ecosystem and also developed technology options from the traditional practice of wastewater aquaculture. His wetland designs have been adopted for four other towns in West Bengal under the Ganga Action Plan of the Government of India."
Read: East Kolkata Wetlands: The wonder, threats and battle to preserve it
"In my view, Dr Ghosh is spearheading a movement of welfare ecology, just as Prof. Amartya Sen is leading the welfare economics movement," agriculture scientist M S Swaminathan wrote about him in 2005.
"When the issue of protecting EKW came up in the early 1990s, Ghosh, being a government official, could not join the movement publicly. However, it has his invaluable knowledge of the wetlands that helped us produce impeccable documentary evidence and arguments in the court. We were in the forefront but he was the real man behind," Kakkar said.
Ghosh has authored a few books on wetlands and environment.
Personalise your news feed. Follow trending topics