Ayurveda tips for IBS: Keep gut issues at bay with these useful hacks
Suffering from poor digestive health? Reset your gut by making these healthy lifestyle changes.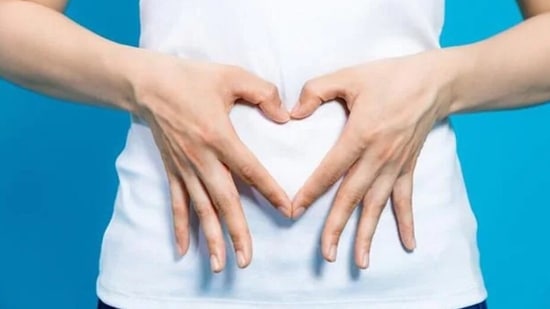 Updated on Mar 12, 2022 09:47 AM IST
Not all bacteria are bad. They can in fact play a key role in your overall health. We are talking about gut microbiome. Your gut is a home to trillions of bacteria that keep your digestion smooth by breaking down food and the nutrients into things your body can use. The healthy balance of good bacteria is thus essential in your overall health considering they counter bad bacteria and keep gut issues at bay. What if this balance is disturbed? When you have more of harmful bacteria in your gut than good, you may face gut issues like irritable bowel syndrome (IBS), crohn's disease or ulcerative colitis. (Also read: How Omicron can affect your gut; symptoms to watch out for)
How to know if your gut health and along with it your overall health is not up to the mark? If you are suffering from cramping, abdominal pain, bloating, diarrhea or constipation on regular basis, you may need to take corrective steps.
Improving your gut health is not that complicated. Feeding the gut microbiome with the right kind of food can help bring back healthy balance of bacteria and thus improve the gut health.
Ayurveda expert Dr Dixa Bhavsar offered useful tips on Instagram recently. Certain foods and lifestyle modifications can be extremely helpful in tackling gut issues.
"If you're somebody who needs to visit the loo everytime post meals or needs to go for motion more than 2-3 times daily with mucus in stool or have inconsistant appearance of stools - sticky and liquid at times, while constipated or hard at times, which also has led to lot of weight loss or makes it impossible for you to gain weight - then these tips are for you," she captions her post.
She said the tips would also be helpful for people with ulcerative colitis, dysentery, SIBO, etc gut issues.
1. Sip on Mint water throughout the day: Mint improves metabolism and reduces the inflammation in the gut.
2. Have Bilva in any form (bael sharbat, candy, powder): Bilva is best fruit for IBS, ulcerative colitis and poor gut health issues.
3. Have buttermilk daily: All milk products are difficult to digest for people with gut issues except buttermilk. Buttermilk is nectar for IBS patients. Easy to digest and facilitates digestion.
4. Avoid gluten, milk, deep-fried, left over and raw food: These foods are difficult to digest and increases inflammation in gut. So best to avoid until the metabolism gets better.
5. Practice pranayamas and meditation daily: Stress plays a major role in all gut disorders, especially IBS. Pranayamas, meditation, sunlight (Vitamin D), listening to good music, spending time with your loved ones, reading, staying off gadgets first thing in the morning and at bedtime, etc helps you reduce stress.
Close Story
Personalise your news feed. Follow trending topics