EC transfers Andhra intelligence chief, two other cops over phone tapping
Published on Mar 26, 2019 11:16 PM IST
The YSR Congress had complained to the Election Commission that phones of its leaders were being illegally tapped.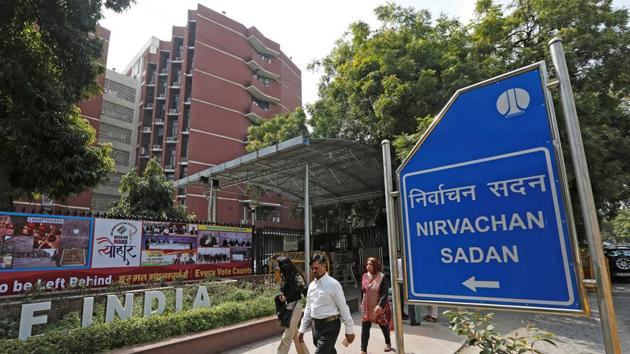 The Election Commission of India on Tuesday night ordered transfer of Andhra Pradesh intelligence chief A B Venkateshwara Rao and two other IPS officers after the YSR Congress party complained that the police was illegally tapping phones of its leaders.
The Commission directed that Venkateshwara Rao, who was recently promoted to the rank of director general, be attached to the police headquarters. He was asked to hand over the charge to a senior most officer in the Intelligence department and that he should not be assigned any election-related work till completion of the ongoing elections to the state assembly and Lok Sabha.
The Commission further ordered that two other IPS officers – Venkata Ratnam of Superintendent of Police, Srikakulam and Rahul Dev Sharma, SP of Kadapa, also be transferred from their positions and attached to the police headquarters. They were also barred from taking up any election related works.
The orders followed a complaint from YSR Congress party on alleged tapping of phones of the opposition party leaders. In his letter to the EC on Monday, YSRC general secretary and Rajya Sabha member V Vijay Sai Reddy complained that the state intelligence department had been carrying out illegal surveillance and interception of telephones of the party leaders.
He submitted a few evidences of telephones belonging to YSRC senior leaders Sajjala Ramakrishna Reddy and Talasila Raghuram being tapped which the party obtained from telecom service providers. He said in the last four and a half years, telephones of several YSRC leaders were tapped and he would provide all the evidence pertaining to the same, though the police sought to destroy the same.
"We are neither criminals nor anti-social elements. How can the police indulge in such illegal activity?" Reddy asked.