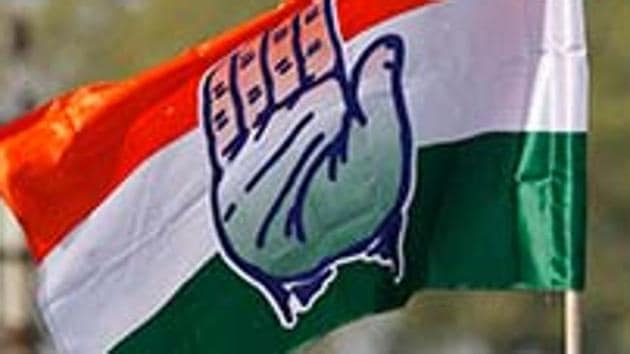 Cong leaders hope for early UPCC revamp
The Congress's wait for a revamp of its state unit is getting longer and longer, party insiders say.
PUBLISHED ON OCT 13, 2018 06:17 PM IST
The Congress's wait for a revamp of its state unit is getting longer and longer, party insiders say.
The exercise to revamp the unit was initiated nearly four months ago to strengthen the party organisation ahead of 2019 Lok Sabha elections. Senior party leaders are now keeping their fingers crossed, hoping for an early decision on the issue.
Uttar Pradesh Congress Committee president Raj Babbar constituted a four-member committee on June 21 to oversee the day-to-day work. He took the step after announcing that a new look will soon be given to the UPCC to prepare it for the electoral challenges ahead.
Questions are now being raised over the delay as the party steps up preparations for the Lok Sabha polls. Congress president Rahul Gandhi on Thursday indicated he would give more powers to the District Congress Committees (DCCs) and the Block Congress Committees (BCCs), strengthening the organisation at the grass roots.
Since Babbar had submitted a list of district party units to be reorganised ahead of the polls, there is a question over the fate of many DCC presidents.
"We are not sure about the next move. Will there be a change? Will the party high command change the UPCC president? Will the party high command appoint a new set of office bearers or even change the AICC general secretary (incharge UP) ahead of polls? These are the questions in everybody's mind in the state party organisation," said a senior party leader on condition of anonymity.
"The UPCC is functioning without a team of office bearers. We hope the party high command will soon announce a new set of office bearers to steer the organisation to the Lok Sabha polls," the party leader said.
Another leader said the party high command was in favour of a trim party organisation. The UPCC had over 500 members in the past.
Under the new set-up, the party high command favoured a new team with fewer members. Babbar, however, resisted the move, saying he wanted a bigger team to take all the factions along and give them some responsibility for the polls.
Asked about the likely changes in the party, Babbar refused to comment.
"AICC general secretary Ashok Gehlot is busy with organisational issues in the poll-bound states. As soon as he is free from there, the issues concerning UP too are likely to be taken up," said Babbar.
Close