2019 Maharashtra Assembly polls: Onus of forging alliance not just on us, says Shiv Sena
Senior Shiv Sena leader Sanjay Raut also hinted that Sena could contest the 2019 polls on its own if the parties do not reach a consensus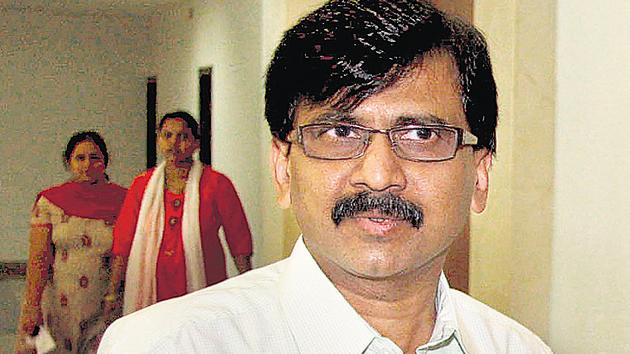 Published on Oct 28, 2017 12:11 AM IST
After chief minister Devendra Fadnavis said "they (Bharatiya Janata Party) have no issues" contesting 2019 polls with the Shiv Sena, the latter said the onus of forging an alliance is not just on them. Sena leader Sanjay Raut also praised Congress vice-president Rahul Gandhi and said he was capable of leading the country.
Ahead of the Maharashtra government's third anniversary, Fadnavis, in an interview with Hindustan Times, had said the Sena will have to decide whether they want go with the BJP in the 2019 polls or not. "Sena will have to decide whether they want to come with us in the 2019 polls. We have no issues, they have to decide," the Cm had told HT.
With the ongoing tussle between the two saffron parties, the Sena, a junior partner in the government, is playing a dual role of an ally and an opposition. "We are formulating our strategy, but about the statement that the CM made, we also want to tell them the same thing that they should think (about an alliance). It is a two-way street," Sanjay Raut, senior Sena leader told HT.
Raut also hinted that Sena could contest the 2019 polls on its own if the parties do not reach a consensus. "If both of us want to think then it should be done properly, otherwise let them do what they want and we will chalk out our own course," he said. In the run up to the 2014 Assembly polls, the BJP had ended the 25-year-old alliance with Sena after a stalemate over seat sharing.
Sena's Rajya Sabha MP also lauded Congress vice-president Rahul Gandhi and said he has changed in the past three years. Raut also asserted that it would be unfair to call Gandhi 'Pappu'. Reiterating his stand on Gandhi, he said, "We used to call him Pappu in 2014, now we shouldn't call him that because the people want to listen to him, see him, and want to engage in dialogue with him. So there is a definite change from 2014."
Close Story