768 schools secure 100% result in Mumbai division, down from 790
More than half the schools in the region - 1,934 - posted more than 90% success rate, a tad lower than last year's 1,968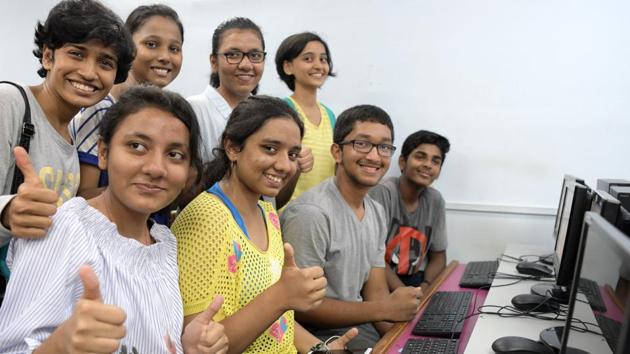 Published on Jun 09, 2018 12:45 AM IST
While the success rate of students at the secondary school certificate (SSC) examination in Mumbai region and as well as across the state saw a marginal increase, there has been a slight dip in the schools registering cent percent result.
Data from Maharashtra State Board of Secondary and Higher Secondary Education (MSBSHSE) shows that all the students at 768 out of 3,588 schools - one in every five - cleared the examination.
Last year, 790 of 3,618 schools in the region had posted the perfect score.
On the other hand, no student passed in five schools in the region. Last year, seven schools had drawn a nil.
More than half the schools in the region - 1,934 - posted more than 90% success rate, a tad lower than last year's 1,968.
Mumbai's pass percentage for the Class 10 state board exams stood at 85.05%, up from 84.9% last year.
At Swami Vivekananda High School, Chembur, all its 363 students who appeared for the exam passed. The school attributed its success to the teamwork between teachers and its focus on academically weaker students.
"The teachers of the school have put in real dedication, especially towards weaker students," said Cynthia Dawson, principal, Swami Vivekananda High School.
Dawson said many of the weaker students in the school were from marginalised sections, and had no access to coaching classes and were completely dependant on the school teachers.
"We would regularly interact with the parents of these students," she said.
"We had their complete cooperation. Punishments given to students were taken in a positive manner".
Close Story