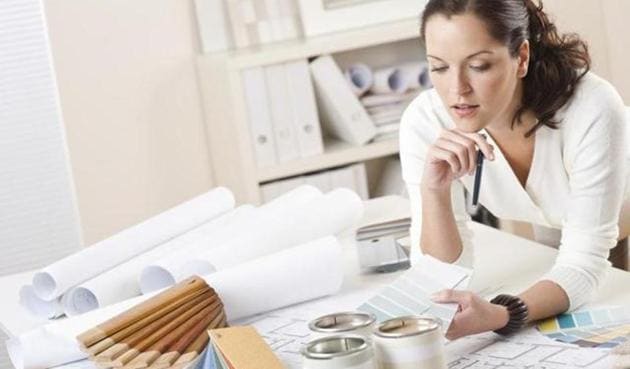 Architecture admissions will not consider Class 12 marks
NATA will be held on April 16, almost a month earlier than usual
UPDATED ON DEC 29, 2016 12:23 AM IST
Students preparing for the National Aptitude Test in Architecture (NATA) 2017 were in for a surprise as the recently-released brochure for the exam states that it will not take Class 12 marks into consideration during admissions. Queries sent to the Council of Architecture reveal that while a score of 50% in Mathematics in Class 12 makes one eligible to appear for the exam, only the NATA score will be considered during admissions to the five-year course.
NATA will be held on April 16, almost a month earlier than usual. In 2016, the exam was held in May.
Students were also surprised to see changes in the NATA paper pattern. The 200-mark paper will now include 60 marks Mathematics. "Until last year, only general arithmetic questions were asked. No specific topics were covered and definitely not for 60 marks. Introducing such changes just months before the test is unfair to students, especially since most Class 12 students are busy preparing for their preliminary examinations now," said Subhash Joshi, trustee with a city-based coaching institute.
This move comes months after the HRD ministry made it clear that no weightage would be given to Class 12 marks while determining the rankings in the Joint Entrance Examination (JEE) — for admissions to undergraduate engineering institutes — from 2017.
"We are under a lot of stress as we are preparing for the HSC exams. Now, I will have to go back to my Class 11 Mathematics in order to clear NATA. Our preparation time for the entrance test has also been reduced since the exam will be held in April and we have HSC exams till the last week of March," said Anila D'mello, a Class 12 student from Vile Parle. She added that until the first week of December, students were under the impression that the rules would remain similar to last year's as no mention of any changes were made.
While coaching centres across the city are now making changes to their preparation modules for architecture aspirants, students and parents are upset. "When decisions about entrance examinations for professional courses come from the Centre, we assume that there will be some thought put into them. The least they could have done was given students at least a year to prepare for the test," said Mehernosh Patel, a parent.
Read
All you need to know about a career as an architect
Close