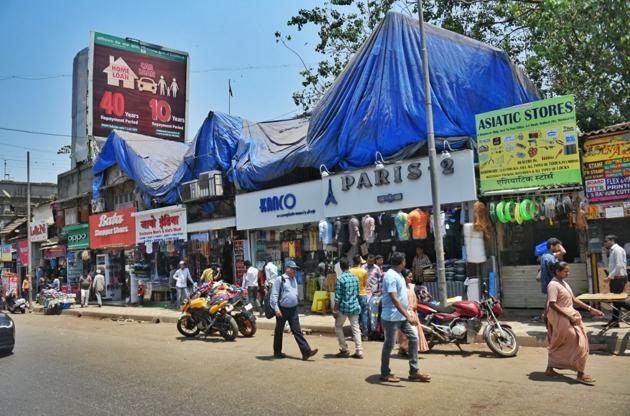 Bharat bandh: It's business as usual in Mumbai
The nation-wide bandh has been called by Dalit outfits who are objecting to the Supreme Court's SC/ST ruling
UPDATED ON APR 02, 2018 05:01 PM IST
The nation-wide bandh called by Dalit outfits on Monday, to protest the alleged dilution of the Scheduled Castes and ScheduledTribes (Prevention of Atrocities) Act by the Supreme Court, has evoked lukewarm response in Mumbai, as well as across the rest of Maharashtra.
The legislation, enacted in 1989 and strengthened in 2005, is aimed at protecting marginalised communities from abuse and discrimination.
Though Prakash Ambedkar's Bahujan Bharipa Mahasangh (BBM) has supported the bandh, its workers were not spotted participating in it actively in the morning, and Dalit-dominated areas such as Worli and Naigon were functioning as normally as the rest of the city.
Most Mumbaiites were unaware of the bandh as they stepped out of their homes in the morning. "I didn't know there was a bandh; I am working today," said Vaibhav Khamkar, who works as a driver. Dharamshi Jain, owner of a clothes shop in Dadar, was equally clueless. "Everything is normal here," he said.
Many shops in several areas are closed, but that's because Monday is their weekly off. Traffic also remained undisrupted across the city during the morning peak hours.
Last month, the Supreme Court banned automatic arrests and registration of criminal cases under the Atrocities Act, and also made it mandatory for the police to hold a preliminary enquiry that does not exceed a week's time. The central government is set to file a review petition against the order.
Currently, the SC/ST Act bars a court from granting anticipatory bail to a person accused of an offence under it. On receiving a complaint, the police have to register a First Information Report (FIR) immediately and arrest the accused. A person convicted under the Act faces between six months in prison and capital punishment, depending on the nature of the crime.
Close