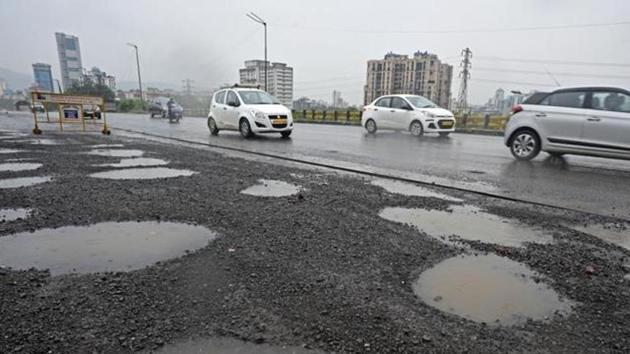 Bumpy ride ahead: Mumbai roads may not be ready by monsoon, Shiv Sena calls it a 'conspiracy'
Last month, Thane collector Mahendra Kalyankar had ordered more than 100 stone quarries to shut, as they did not have permission from the Maharashtra Pollution Control Board to operate
UPDATED ON MAY 04, 2017 09:39 AM IST
With hardly 15 days to the deadline of road repairs in the city and still the procurement of raw materials in limbo, Mumbaiites might face bumpy roads this monsoon.
Last month, Thane collector Mahendra Kalyankar had ordered the shutting down of more than 100 stone quarries, as they did not have the permission from the Maharashtra Pollution Control Board (MPCB) to operate it.
While the ruling Shiv Sena called the present situation to be a conspiracy against the party, BJP stood in defence of its chief minister and said the CM is being unnecessarily dragged into the controversy.
"Why are quarries shut now just before the monsoon when the works were in full swing and not before? This is a conspiracy against the party," said Yashwant Jadhav, group leader, Shiv-Sena.
Yuva Sena chief Aaditya Thackeray also met the chief minister, discussing the halting of road works and asked for intervention for procuring raw materials. "The CM has given favourable orders to the administration to assist the BMC, on our request and presentation, to help road work be smooth," tweeted Aaditya Thackeray.
Soon after the meeting, the BJP in the civic body said that the chief minister has nothing to do with the order and they should have a plan to procure raw materials. Corporators in the standing committee meeting criticised the civ administration for not being prepared and not having a solution even after the week of the orders.
According to officials, a majority of contractors working with the BMC get their materials from Navi Mumbai (which falls under Thane district). "We are trying our best to complete all road repair works taken up this year. But with the quarries in Thane being shut, we have asked road contractors to source raw material from quarries in Panvel, MIDC and even from Nashik," said Sanjay Darade, chief engineer, roads in standing committee meeting.
Close