Didn't pay advance fee, my kids were not allowed inside: Father complains against Mumbai school
Updated on Mar 25, 2017 12:40 AM IST
The Maharashtra State Commission for Protection of Child Rights (MSCPCR) on Friday received a complaint from a father who said that a school in Dadar had not allowed his three children to enter it for five months because he had failed to pay the entire year's fee in advance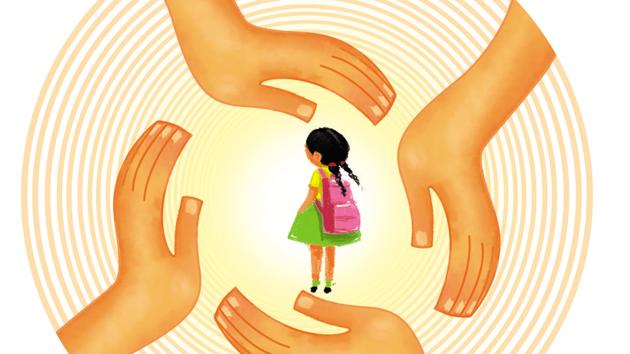 The Maharashtra State Commission for Protection of Child Rights (MSCPCR) on Friday received a complaint from a father who said that a school in Dadar, Mumbai, had not allowed his three children to enter it for five months because he had failed to pay the entire year's fee in advance.
In his complaint, the parent said that he couldn't afford to pay the yearly fee, which amounts to Rs2.1 lakh, for all his three children all at once. He wanted to pay it in monthly instalments, but the school insisted payment for six months or a year. Besides the dues, the school has asked him to pay a fine of Rs 7, 100 for defaulting.
"Despite repeated requests, the school hasn't budged on its stand. Five months ago, they refused to allow my children on the premises," said the parent.
The man had defaulted last year too, but had later paid the amount with the late fee.
The school denied the allegations and said that the parent stopped sending his children to school, after they reminded him to clear his dues. "Last year, the fees were not paid and we had to pressure him into paying up. It was the same story this year too and so we asked him to pay in advance," said the school chairman. "We thought that he had got his kids admitted elsewhere."
The chairman added that they offered to transfer the three children to the school's aided section, which charges a lower fee. "It seems he wanted his children to continue studying in the unaided section without paying the fee," said the chairman.
On the other hand, education activists said that the education department needs to stop schools from collecting six month's or one year's fee in advance. "The schools pay teachers on a monthly basis. So why should parents be forced to pay at one go?" said Jayant Jain, president, Forum for Fairness in Education, an NGO.
READ MORE
In Mumbai: Eight arrested for submitting fake birth certificates for RTE admissions
Maharashtra SSC examiners demand more time to check answer sheets
Personalise your news feed. Follow trending topics