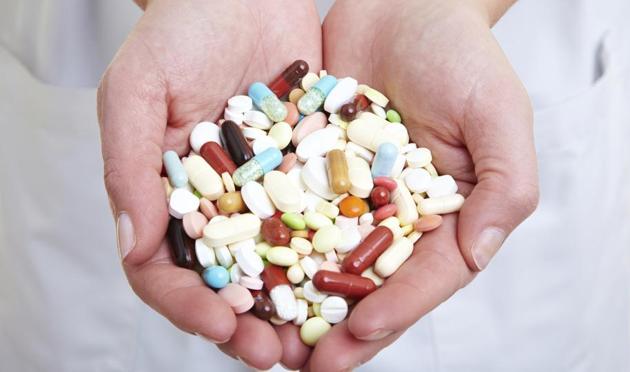 PM Modi pushes for generic medicines, but Mumbai's doctors still prescribe branded ones
Chemists say most prescriptions for generic drugs come from doctors at public hospitals
Hindustan Times | By Aayushi Pratap
, Mumbai
UPDATED ON MAY 03, 2017 10:21 AM IST
After the Prime Minister announced last month it will be mandatory for doctors across the country to prescribe low-cost generic medicines according to Medical Council of India (MCI) guidelines, chemists in the city said a few doctors at private hospitals followed this rule and that the bulk of prescriptions for generic drugs came from public hospitals.
Generic medicines are non-branded drugs and are cheaper than their branded equivalents.
Prescribing a generic medicine means doctors write the composition of the medicine (the salt) and not a brand name
A pharmacist at a chemist shop in Worli said he has seen a marginal rise in the number of generic-medicine prescriptions in the past two weeks, all of which are from doctors at public hospitals.
"None of the prescriptions for generic medicines have come from private hospitals. If the prescription has the brand name, we do not go out of our way to tell the customer about the generic drug equivalents, which are available at cheaper prices. We just follow the prescription," he said.
Generic medicines cost anywhere between 5% and 60% less than their branded counterparts, he added.
Another pharmacist at Andheri (East) said two doctors in that area have now started prescribing generic medicines. "Most doctors at private clinics and hospitals continue to prescribe branded medicines," he said.
Doctors have raised concerns about the quality and efficacy of generic medicines.
Dr Santosh Kondekar, a paediatrician in Dadar, said he writes the generic names, but along with the preferred brand-name product in brackets.
"We have to follow the government's guidelines, so I write both, but leave it to the patient to make an informed decision. Also, I have observed that when we mention the generic names, medical shops that don't have qualified pharmacists turn away the customers as they do not understand the generic molecular names," he said.
Dr Abhay Shukla from the Jan Swasthiya Abhiyan said it is known that doctors who run private practices have some 'perverse' incentive in prescribing certain brands — a reason why not many from the private sector turn to prescribing generic medicines.
"In 2015, when we were researching for a book, a large number of doctors had substantiated the pharma-doctor nexus. Doctors accept huge favours from the pharmaceutical companies, in return of prescribing their branded medicines," he said.
"Moreover, the government's move to ensure that doctors prescribe generic medicines is half baked as they still do not have a proper mechanisms to ensure quality checks of both generic and branded medicines," he added.
Last month, PM Narendra Modi said the government would make "legal arrangements" to ensure doctors prescribe generic medicines, a move that could hurt big drug companies but benefit millions of poor people
Read more
Close