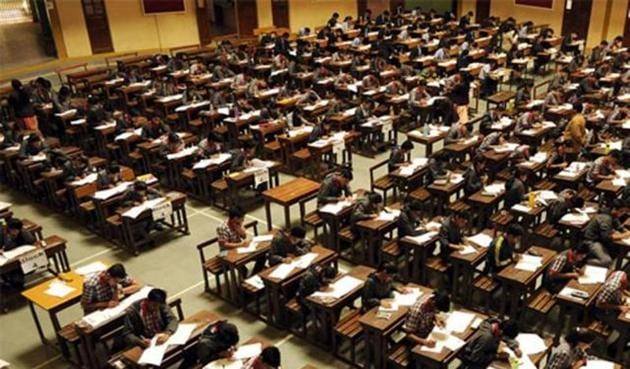 Maharashtra state board revises timetable, gives at least a day's gap between SSC exams
The exams -starting from March 7- will now continue till April 1.
PUBLISHED ON DEC 23, 2016 11:19 AM IST
To the relief of 17 lakh students, the Maharashtra state board revised the upcoming Secondary School Certificate (SSC) exam timetable on Thursday, keeping at least a day's gap between all exams including the three papers- science II, history civics and the geography-economics papers, which were back-to-back earlier. This means that the exams -starting from March 7- will now continue till April 1. They was to conclude on March 29 previously.
Changes have been made based on the feedback received from students, teachers and members of the legislative council to the timetable announced on October 29. They had raised concern that the three consecutive papers- between March 20 and 22-will increase students' stress as they won't get time to revise.
"We decided to revise the SSC timetable after looking at the feedback," said Krishnakumar Patil, secretary of the state board. "But the HSC exam timetable remains unchanged."
According to the new timetable, students will get a day's gap between the science and technology-II paper (on March 20) and the social science-I (history and civics), which will now be held on March 22, instead of March 21.
Similarly, social science-II (geography and economics) is pushed to March 25 from March 22, giving two days extra revision time for students. As a result, the information and communication technology (ICT) paper, will move ahead to March 27 from the previously scheduled March 23.
Teachers said that leaving a gap between the papers will benefit students. "Students need a day or two to revise and refresh their minds before the next paper. It is, in fact, a practice that the board follows every year," said Uday Nare, teacher, Hansraj Morarji Public School, Andheri,
Board officials said that they were unable to keep gaps between all papers in the previous timetable because of the impending elections in different parts of the state.
Students can access the revised timetable uploaded on the board's website: https://mahahsscboard.maharashtra.gov.in/hsc_online/notification/SSC_mar_17_REVISED.pdf
Close