Mumbai bridge collapse: Two people who were critically injured are not out of danger yet, say docs
Asmita Katkar, 35, was returning home when part of Gokhale bridge fell on two platforms and tracks on Tuesday morning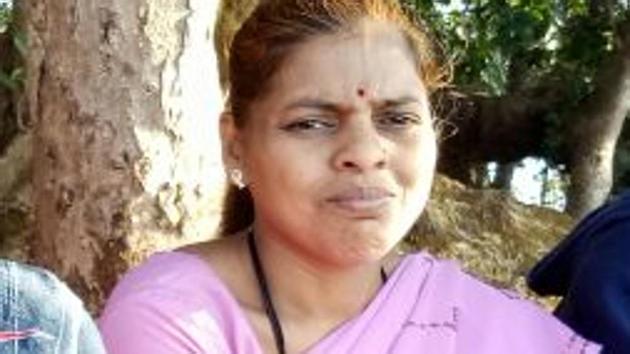 Updated on Jul 05, 2018 12:37 AM IST
Hindsutan Times |
, Mumbai
Sadaguru Pandit
The next three days are crucial for the recovery of two people, who were critically injured in the Andheri bridge collapse, said doctors attending to them.
After dropping her eight-year-old son to school, Asmita Katkar, 35, was returning home when part of Gokhale bridge fell on two platforms and tracks on Tuesday morning. Her left hand came under the debris. She also suffered multiple brain contusions. Katkar is on a ventilator at RN Cooper Municipal Hospital. The other critically injured person is Manoj Mehta, 45, who had suffered severe vertebral fractures. He is in the intensive care unit at Nanavati Super Speciality Hospital (NSSH).
Three more people, who were injured in the accident, are out of danger, said doctors at RN Cooper Hospital.
Katkar's family said her son had been asking about her. "He is too young to understand the tragedy and we haven't told him anything. We told him that she has gone to stay with her brother for some days," said her sister-in-law Anuradha Katkar.
"Plastic surgeons have taken a skin graft from her legs for her injured hand. We have stabilised the bone, but there are chances that she might lose her hand. It's her head injury we are more concerned about," said Dr Jairam Jagiasi, head of orthopaedic department at RN Cooper. He added that her hand injury had cut off all blood vessels and crushed the bone.
Neurosurgeons said they need three days to be assured that she is out of danger. "She moved her legs today, which was a positive sign, but the recovery has to continue for the next three days. The right part of her frontal lobe has suffered several contusions, which may result in certain behavioural changes, even if she recovers completely," said Dr Shradha Maheshwari, neurosurgeon.
On the other hand, Rajesh Mehta, brother of Manoj, said that there was no change in his condition even after 24 hours. "Despite a surgery performed yesterday (Tuesday), there is no improvement in my brother's condition," said Rajesh.
Mehta's relatives shifted him from RN Cooper Hospital to NSSH on Tuesday. "Prima facie, it was evident that Manoj has suffered an injury in his L1 (lumbar vertebrae region), and thus we had asked the family to take extreme precaution while moving him to another hospital. He has also suffered injuries on his head and face," said Dr Maheshwari.
Doctors from NSSH said only after three days, they will be able to comment whether he is out of danger.
Doctors from RN Cooper Hospital said the three others who were injured in the incident — Dwarka Sharma, 47, Giridhari Singh, 40, and Harish Kohli, 45 — are out of danger.
Close Story