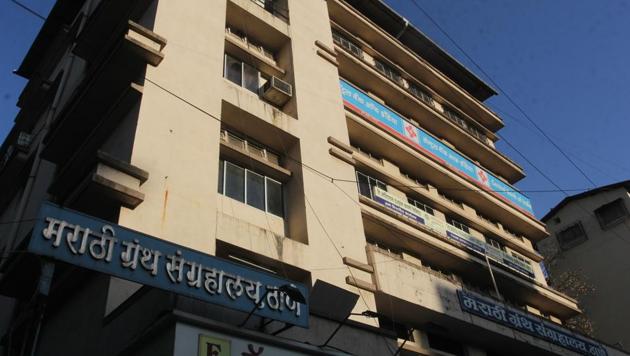 One of Thane's oldest libraries goes digital
Around 3 lakh pages from 1,777 books have been converted and are available online
Hindustan Times | By Ankita G Menon
, Thane
UPDATED ON MAY 05, 2018 11:39 AM IST
One of the oldest libraries in the city has taken a leap towards change and has gone digital.
The 135-year-old Marathi Grantha Sanghralaya, opposite the Thane Zilla Parishad office, has digitised many books, some of which are over 100 years old.
With an aim to make e-books available for free, the library had started the process of scanning the books, indexing them and then converting them into the PDF format.
This process is nearing the end of its first phase and by July over 1,000 books will be available online.
Senior citizens, who still continue to subscribe to the library, are elated that they can now read some of the ancient literature within the comfort of their homes.
Around 3 lakh pages from 1,777 books have been converted and are available online.
Books, which are over 100 years old, are being scanned and only after the indexing can they be uploaded.
There are over 16 dictionaries and more than 2.9 lakh books from across 13 genres that need to be made available as e-books.
The process to convert these books began in November 2017. Every day, 10,000 pages were scanned and for which, the library received Rs50 lakh.
"The books are very old and were not in good condition. Most of them are ancient books and hence we came up with the idea of digitisation inorder to restore them. Once they are all uploaded, people across the world can access these books," said Pranali Khobole, librarian.
"I have been a member of this library for a very long time and digitising the books will benefit senior citizens like me. I am glad that the library has taken this step as it will help us access a wide plethora of books," said Dipti Shinde, 62, a resident of Vrindavan Society.
A senior citizen Lalit Kharkhanis, who resides in Lokmanya Nagar said that his grandson has now taught him to use the Kindle. "I am eagerly waiting for the e-books so that I can read them at peace at home," said Kharkhanis.
Close