Zakir Naik didn't force people to convert to Islam: Brother to ED
Pathologist tells enforcement directorate his brother's statements have been taken out of context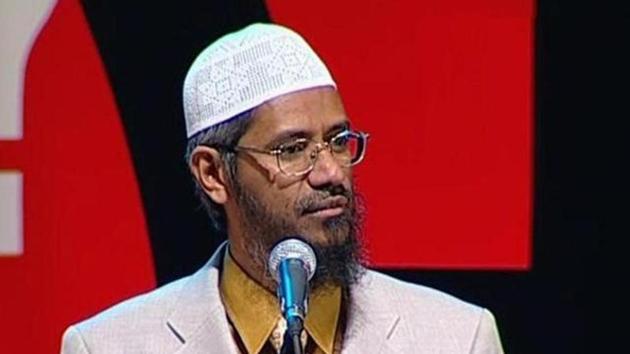 Updated on Mar 21, 2017 01:09 PM IST
Televangelist Zakir Naik did not force people to convert to Islam, his brother Mohammad Abdul Karim Naik told the enforcement directorate (ED) in his statement in connection with a money-laundering case.
According to ED sources, the pathologist's statements were recorded thrice. "Karim Naik said Zakir Naik's statements have been taken out of context. Karim said his brother has knowledge of various religions and has been preaching for a long time. He said the conversions carried out by Zakir Naik were with consent, and not by force," said an ED officer.
Karim said he was unaware of the allegations of money laundering against his brother, said the officer.
Earlier, the agency questioned Naik's sister Nailah Noorani, who, too, claimed ignorance about the allegations of money laundering.
ED sources said Naik's aide, Aamir Gazdar, who is under arrest, is a 10% shareholder in Longlast Construction, a firm which was used to purchase properties in the country, and 90% of its shares are owned by Noorani.
Zakir Naik's lawyers claimed he was a law-abiding citizen, who has not been accused of any offence. The prejudicial proceedings have created an extremely hostile atmosphere, making a fair probe impossible, alleged his counsels.
Naik has been appealing for video-conferencing or an e-mail questionnaire, which the ED has refused.
Read: ED attaches assets worth Rs 18 crore of Zakir Naik-led Islamic Research Foundation
Enforcement Directorate questions Zakir Naik's sister in Mumbai
Close Story