Two-and-a-half-year-old becomes youngest liver recipient in Mumbai
Hindustan Times |
, Mumbai
Aayushi Pratap
Jun 01, 2016 12:20 AM IST
Toddler boy suffering from rare life-threatening condition became Mumbai's youngest liver recipient after his mother donated a part of her liver.
A two-and-a-half-year-old with a rare disease became the youngest liver recipient in the city after his mother donated a part of her liver to save his life.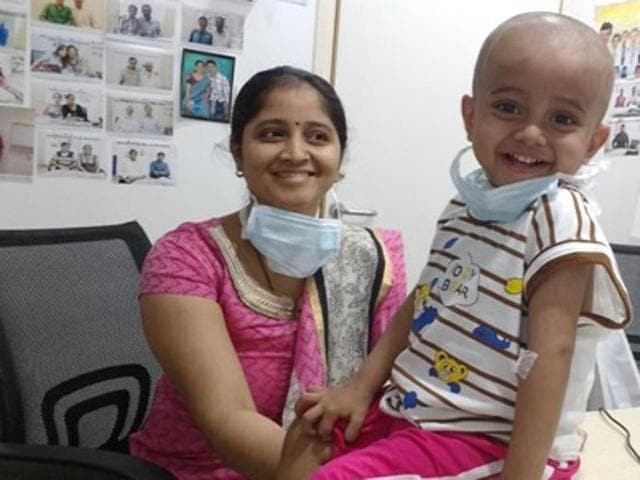 At the age of five months, Shriraj Jedhe had an abnormally large abdomen, said his 29-year-old mother, Gayatri.
An ultrasound test revealed that Shriraj's liver had fluid accumulated in it. He was referred to Bai Jerbai Wadia Hospital for Children, Parel. Within three weeks, doctors diagnosed him with Budd-Chiari syndrome, which is caused by blood clots that completely or partially block blood flow from the liver.
"He was put on blood thinners to dissolve the clot and was on a regular follow-up for nearly two years," said Dr Saista Amin, consultant paediatrician, Kokilaben Dhirubhai Ambani Hospital (KDAH), Andheri.
During treatment, early this year, Shriraj developed liver cirrhosis and the only option left was a liver transplant, said Dr Amin, adding that Shriraj was then referred to KDAH, where the surgery took place.
According to Dr Vinay Kumaran, head of transplant surgery at KDAH, who performed the life-saving transplant, nearly 80% of Shriraj's liver stopped functioning. "Both his parents were willing to donate their liver. However, the mother turned out to be a more compatible donor," he said.
It is estimated that around 300 children in the city suffer from this condition, but unfortunately not everyone can afford the transplant, said Dr Kumaran.
A study conducted by Dr Aabha Nagral, a city-based liver specialist, which was recently published in the European Journal of Gastroenterology and Hepatology, has shown radiological interventions for children with Budd-Chiari syndrome can significantly delay the need for a transplant.
"A transplant may not be affordable. Radiological interventions have shown a good long-term outcome in improving the liver's functioning," she said.