I have engaged with my fans in 2016: Badshah
Rapper -composer Badshah writes a column exclusively for HT City and explains why 2016 was a special year for him.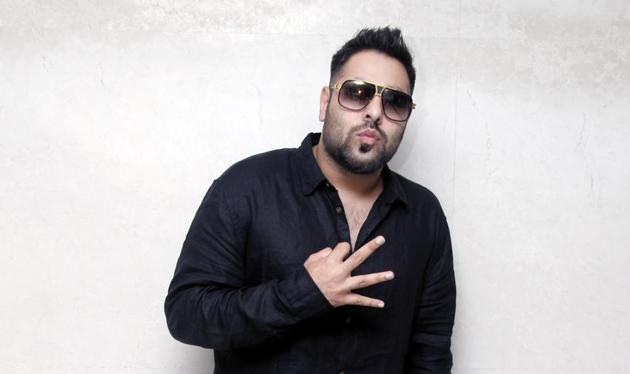 Updated on Dec 30, 2016 11:40 PM IST
Hindustan Times |
, New Delhi
Badshah
"Sometimes it's the journey that teaches you a lot about your destination" as perfectly stated by Drake. 2016 was a journey. A journey of music, and life, with friends & family. But how did this journey begin? Don't worry, I am not taking you through my life but I am reminding you that my journey did begin with music but I am where I am because of my fans.
So allow me to take you through my journey with my fans. I called them mine not because I own them or vice a versa but because we both are in a relationship. A relationship that we both have chosen. Today you can't just have a steady stream of music, Facebook and Twitter accounts and assume that's enough to make people care. It's almost always not. Its important to interact with fans. Either through short forms, personal content or instant updates. It's literally just about talking to people and having a connection to them on a totally human and real level.
Developing a more direct and deeper relationship with fans is the core. Every time I release a piece of content, I tell them the story behind it and they feel much more involved. An apt example would be 'Mercy'- a concept that I am working on but I started seeding the thought to my fans almost a month ago. This helps me engage with them at different levels & I love their feedback. Some have expressed their opinion on the way 'mercy' sounds and some fans have even gone to the length of creating a logo for 'Mercy' (a few of them are pretty good!) So this is what I mean by engaging with and involving the fans in the process. I believe the success (or even the failure) of 'Mercy' will be shared equally by my fans and I.
There is a big shift in the way artists think with the rise of the social web. These different forums allow fans to not only (passively) consume but also to create content . They take to YouTube to create covers of songs, becoming music producers themselves, or upload mixes to SoundCloud. Today's subcultures and cultures created by technology continue to make participation in music and pop culture easier for the online amateur. My singles that have amassed huge popularity have thousands of covers that range from acoustic, bhangra mix to animated voices!
What I made a conscious effort of doing in 2016 was to get up close and personal with my fans. I realize the youth in India have immense pressure on their shoulders. It's a highly competitive world and each of them are struggling to reach their goals. I hear of so many student suicides and then I see the faces of their parents and it deeply saddens me. So once in a while I take to facebook or insta and share how I also experienced the pressure and how I worked towards overcoming it. Giving out positive energy is extremely important, as I believe what you share is what you receive. The Bollywood songs that I have had this year, be it Kala Chashma or Kar Gayi Chull, have been all out party numbers that basically get you up and dancing. I want to make music that gets everyone to smile and even the stiffest person to dance. If my music can add happy vibes world over then it makes me happy.
I already know 2017 will be an amazing year for me and I am throwing this into the world so that it's the same for everyone. I would like to end this with the song of my life which is "Tum mujhe yun bhula na paaoge"!
Close Story
Personalise your news feed. Follow trending topics