I was not comfortable singing many item songs post Chikni Chameli: Shreya Ghosal
Updated on Feb 04, 2017 06:37 PM IST
Shreya Ghoshal is not comfortable singing item numbers and says that they lack class and are not sensual.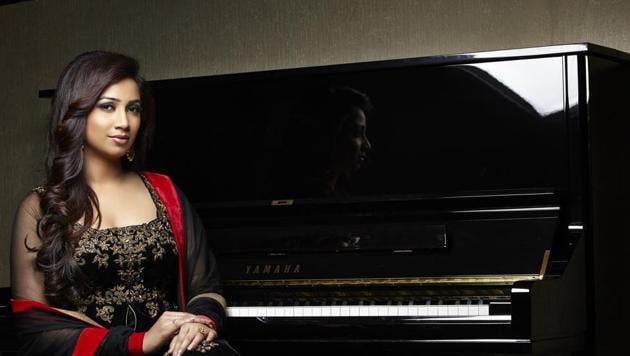 She sang the popular item number Chikni Chameli — picturised on actor Katrina Kaif — in the film Agneepath (2012), but singer Shreya Ghoshal is not comfortable when it comes to singing provocative dance songs.
The 32-year-old singer feels that India is a country with regressive mindset when it comes to women, and adds that item numbers only add fuel to the fire.
"One aspect, of those who say that item numbers are distasteful, is right. I mean in a country like India, where women are not treated with respect, they are right in pointing out that item numbers only strengthen the stereotype," she says.
Shreya, who recently appeared on MTV Unplugged reveals she wasn't very comfortable when she was singing Chikini Chameli. "When that song came to me, there were a few antras (verses) that I had a problem with. I had requested the makers to change a few words, and only then I was able to sing it," she explains.
"Post Chikni Chameli, I got many requests from filmmakers to sing item numbers. But I just couldn't agree to sing them, because I was not comfortable singing them," she adds.
Ghoshal, who is considered one of the best singers of the current generation, says as long as songs are written sensually, she has no problems. "If a woman is sexy and one is calling her that sensually, then there is no problem. One has to draw a line. I don't have a problem in singing sensual songs. See, I need to be comfortable while I am singing. If I am getting embarrassed by singing the words, or I can't feel the song, then I can't sing it," she says.
Personalise your news feed. Follow trending topics