Why be a part of Unesco if it's not protecting or projecting India?
Abhijit Iyer-Mitra and Anuraag Saxena
Dec 08, 2017 11:13 AM IST
There are limited alternate programmes and platforms that focus on heritage-destruction in countries outside conflict zones, such as India. It is the implicit assumption that 'heritage is destroyed only in conflict zones' that is deeply disturbing
December 6 marked the 25th anniversary of the destruction of the Babri mosque, and it's an appropriate time to bring the spotlight on the increasing politicisation of heritage and its loss. Earlier this year, the long-simmering debate reached a tipping point with the United States and Israel pulling out of Unesco citing its "anti-Israel bias". This came on the back of a blatantly political resolution by Unesco board condemning Israel's occupation of Jerusalem, terming it an occupier — issues and terms quite outside its mandated scope. In India this was viewed as a largely esoteric external debate with absolutely nothing to do with us. Partially this is true – India's contribution to (of around Rs 320 million this year, according to Unesco) and benefits from the UN body have been minimal. However, even this minimum participation, is too much money spent on too little gain, sometimes negatively affecting us.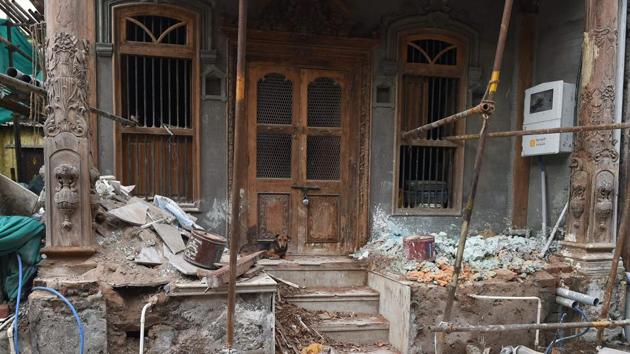 So, what exactly does Unesco do that negatively affects us? Mostly this is through ignoring India completely. Take for example the latest publication United 4Heritage: Cultural Diversity Under Attack, which highlights the loss of heritage in war zones. Welcome as this is, it's worth pointing out that the vast majority of current active hot spots are in West Asia, with almost all the publicised losses of cultural heritage. What's absent here is any study on how low-level societal violence/heavy resource competition can be equally, if not more damaging to such heritage. According to the Comptroller and Auditor General of India, by 2013, 92 of 1,655 Archaeological Survey of India (ASI)-protected monuments are "not traceable"; 12 of these being in Delhi.
In any scientifically guided organisation the thesis that 'war zones tend to lose more than others' has to be subjected to testing. Unesco refuses to do so. Yet the persistent problem of antiquities smuggling indicates otherwise. When we focus on that problem we find that well over 50% of US heritage imports in 2016 were from India. Yet, Unesco made no effort to curb/intervene; unlike in West Asia, which is anyway oversaturated with attention.
Surprisingly, there are limited alternate programmes and platforms either, to focus on heritage-destruction in countries outside conflict zones, such as India. It is the implicit assumption that 'heritage is destroyed only in conflict zones' that is deeply disturbing. On one hand, this narrative ensures that the real problem stays ignored. On the other, it ensures that governments or philanthropists channel their money mostly towards 'high visibility' zones, such as West Asia.
Thus, if we're not being either 'protected' or 'projected', but, rather being neglected by Unesco, what exactly is the point of being part of it, or indeed contributing to it?
In a pre-Internet age, listing Petra as a world heritage site was critical to it being 'discovered' by George Lucas, becoming the centrepiece of Indiana Jones and the Last Crusade, and becoming a major tourist attraction with significant economic benefits. In the Internet age such calculations simply don't work, with far more effective ways of both protecting and projecting ones heritage without subsidising and legitimising an organisation that is getting too dangerously political for its own good.
Nobody sums this up better than the US when it withdrew from Unesco for the first time in 1984 saying, "The countries which have the votes don't pay the bill, and those who pay the bill don't have the votes".
However, we equally need to introspect as well. In the 2017 budget Rs 9.24 billion has been allocated to the ASI while Rs 2.43 billion have been earmarked for centenaries and anniversaries of famous personalities, and schemes. Clearly, when hagiography trumps heritage, we need whatever scarce resources we have diverted to protecting and projecting our own rather than subsidising the agenda of others who anyway get more than their fair share of attention.
Abhijit Iyer-Mitra is senior fellow, Institute of Peace & Conflict Studies, and Anuraag Saxena heads India Pride Project, dedicated to combating the smuggling of Indian heritage
The views expressed are personal