Sardar Singh ready to make Champions Trophy hockey opportunity count
Sardar Singh, after being out of the team for two major tournaments - Hockey World League Final and Commonwealth Games, the former Indian captain has made a comeback in the national squad for the Champions Trophy in the Netherlands, starting from June 23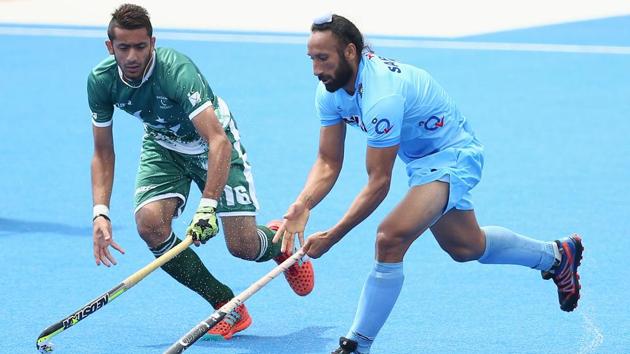 Updated on Jun 22, 2018 11:34 PM IST
In the last one decade Sardar Singh emerged as the most popular face of Indian hockey, but the last one year has not been good for him as he was in and out of the national squad.
Now, after being out of the team for two major tournaments - Hockey World League Final and Commonwealth Games - in last seven months, the former Indian captain has made a comeback in the national squad for the Champions Trophy in the Netherlands, starting from June 23.
READ | After axe, Sardar Singh says his fitness, anticipation level as good as anyone in Indian hockey team
For the Indian team, Champions Trophy is seen as a preparatory tournament for the run up to the Asian Games (to be held in August in Indonesia), but for Sardar, the tournament will be an opportunity to again cement his place in the team. "After missing the Gold Coast Commonwealth Games, I got a call for the Champions Trophy. At this juncture of my career this is an important break and my future in the team depends on my performance in Holland. I am very much confident that I will capitalize this opportunity and give my best for the country," says Sardar.
"For the last three weeks we were working on fitness and techniques. We worked on some permutation and combinations and will try to execute them during the Champions Trophy. The event is very important for us as the top teams are playing and it helps us to prepare better for the Asian Games and World Cup," adds 31-year-old midfielder.
READ | End of the road for Sardar Singh? Hockey India director David John hints so
After being in the squad continuously for almost 10 years, how you cope up with the pressure after being dropped from the side? "To be very honest, in starting I took it lightly and thought that I would get my place back in the very next tournament. But when I watched the matches in television at that time I realized what I am missing. Because for last one decade I was part for almost all the major tournaments and never thought how it feels sitting outside the field. I was confident on my abilities and it's the driving force behind my comeback," replies Sardar.
"Being out of the squad helped to analysis where I am lacking and on which areas I need to work more. In the last two months I have really worked hard on my fitness and it is paying dividends."
READ | With focus on fitness, Sardar Singh plots comeback to Indian hockey team
Sardar got his first international exposure under coach Harendra Singh during the junior India tour against Poland in 2003 and now again he is making his comeback under the same coach. "Harendra coach has seen me from my junior days, he knows my abilities and strength. So, playing under him will be an advantage," says Sardar.
India will be playing its opening game in the Champions Trophy against Pakistan on June 23. "India-Pakistan tie is always a high intensity match. Though we played a draw with them in Gold Coast CWG, going by the records of last two years, the advantage is towards India. Getting better of Pakistan will set the momentum for us and it will help in performing better in other matches. So, the opening game will be very crucial for us," says Sardar, who made his senior debut against Pakistan in 2006.
Close Story
Personalise your news feed. Follow trending topics