Pune rivers are dead and we need to act fast
Updated on Oct 03, 2017 10:44 PM IST
Shaileja Deshpande, founder member and director Jeevitnadi – Living River Foundation, holds a diploma in natural resource management and is an Interior designer by profession. She spoke to Prachi Bari on their mission to revive rivers. This voluntary group comprises individuals from diverse professions who are passionate about environment conservation.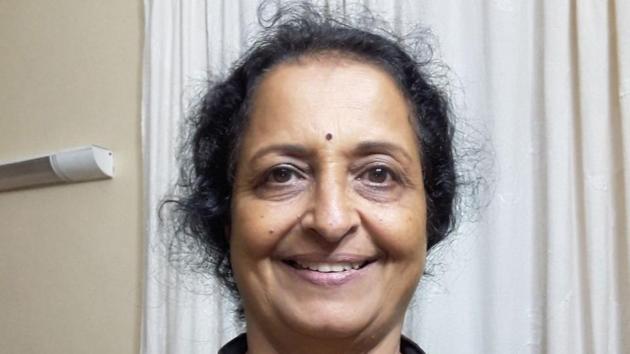 Hindustan Times, Pune |
Prachi Bari
How many people took part in Monday's river cleanliness drive?
The total number of people including volunteers at Aloma county in Bhukum and other places was above 2,000. This was a joint initiative by Jeevitnadi- Living River Foundation, Vasundhara Swachata Abhiyan, Ram Nadi Swachata Samiti, Sagar Mitra and Jalbiradari.
Do you think a one-day cleanliness drive would help in cleaning of the rivers?
No, just cleaning up for a day is not at all helpful. The clean-up activity which we are doing needs to be a consistent process. We are already doing this under 'adopt a stretch' programme and Vasundhara Swachata Abhiyan has been doing this for the past eight years. But this will not solve the problem as you have to change things at the source. The source is everyone's house from where plastic waste is generated and is deposited into our rivers due to lack of proper infrastructure and lack of self-discipline. The regular clean-up activity will bring people closer to the river and they will realise the grave situation on the banks.
What is really needed to revive our dead rivers?
The real need today is river literacy to understand your rivers and to protect it for your future generations. If we want them to have good water and good air, we must undertake a transition in our lifestyles. Every citizen's active participation and willingness to volunteer, the coming together of local government, policymakers and local corporators to find solutions at every locality and every sector will help address the problems.
What according to Jeevitnadi is the state of the rivers today?
Our rivers are dead and if we don't act fast in a united manner, nothing will be left for future generations. Everyone must work with the aim 'my river, my responsibility'. The development sector looks at river banks as real estate. They must understand that by gaining short-term profits, the entire community will lose long-term benefits that the rivers provide. A river does not require huge investments, she requires her own space which she has created over lakhs of years. She requires her banks with her vegetation, her living organisms and her natural flow. This will bring rivers back to life. Unless we stop pollution, encroachments and extraction of her groundwater and sand, rivers will die.