Farmer suicides in Mansa: Aid, counselling elude victims' kin
Updated on May 11, 2017 12:31 PM IST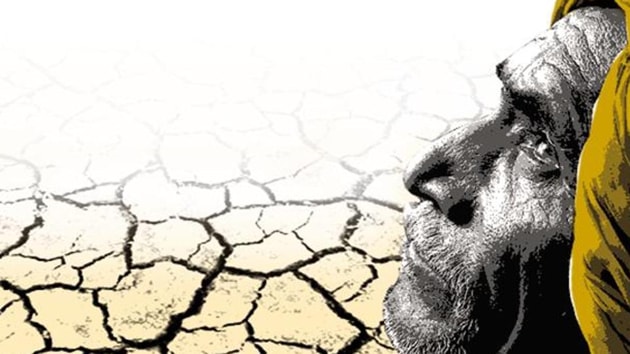 While there has been a sharp rise in farmer suicides in the district, majority of victims' kin are reportedly deprived of compensation and counselling sessions as mentioned in the government policy.
"The officials of revenue and agriculture department will work with the distressed families for at least one year as long as it is necessary to bring the family out of distress," reads the document issued by the department of agriculture in July 2015.
In last two years, 530 cases of farmer suicides have been reported from Mansa district, out of which only 74 cases have been approved for compensation. A total of 314 cases have been rejected and 142 cases are still pending.
The district-level committee, which reviews cases for compensation, has been blamed for rejecting more than half of the cases. One of the committee members on the condition of anonymity, however says, "Documents like evidence of debt, post-mortem report and registration of FIR under Section 174 are a prerequisite for claiming the compensation. The higher rate of rejection is due to lack of submission of these." The official adds some cases even go unreported as families in rural areas avoid informing police fearing social stigma and legal hassles.
Speaking to Hindustan Times, kin of suicide victims blame the district administration for failing to counsel and assist them in availing benefits of government schemes.
Family of Kulwant Singh of Bhaini Bagah village, who ended his life in September after failing to pay debt, claims that victim's son now looks after the land without any guidance from the department.
Similar allegations are levelled by Kirandeep Kaur of Kotdharmu village, whose father committed suicide four years ago. The family, now dependent on financial assistance of a few NRI samaritans, says despite several reports highlighting their condition, no government official has ever visited them.
When contacted, district agriculture officer Gurdita Singh said, "We are doing our job and providing every kind of support to the distraught families."
Personalise your news feed. Follow trending topics