Punjab govt yet to foot PSPCL's Rs 2,600 crore power subsidy bill
Updated on Mar 30, 2017 11:00 AM IST
The state government is yet to pay Rs 2,600- crore power subsidy bill to the Punjab State Power Corporation Limited (PSPCL).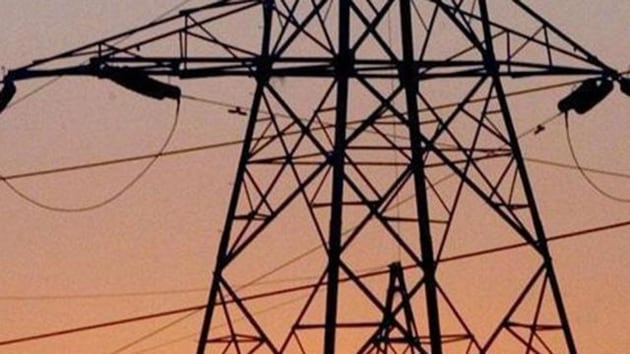 The state government is yet to pay Rs 2,600- crore power subsidy bill to the Punjab State Power Corporation Limited (PSPCL).
Principal secretary, department of power, A Venu Prasad has told the Punjab and Haryana high court that of the total Rs 6,113.66 crore bill, Rs 2,875.18 crore have been paid and Rs 633.32 crore have been adjusted as interest on account of loan under the Ujwal DISCOM Assurance Yojana.
UDAY was launched by the Centre for operational and financial turnaround of the DISCOMs. Concerned over the whopping bill, the high court has sought time from the state government by which the due amount would be paid.
The information was given by government during resumed hearing of a contempt petition in which the high court had specifically asked the government to supply details.
Seeing state's response, the bench of justice Rajesh Bindal observed that if the government had given loan to the corporation, it is entitled to claim interest.
"Equally on the other side, if the state is to pay the amount to the corporation, the corporation is also entitled to claim interest from the state if the payment is unreasonably delayed," justice Bindal said, asking the government to give details as to at what rate it was claiming interest. The court said it should also be clarified that as to how much loan has been advanced by the corporation and if the state is not able to pay the amount due to the corporation, why the loan should not be adjusted against the amount payable.
Also read | 1,170 primary schools in Punjab running with single teacher
Also read | Punjab cabinet amends rules to oust power corporation boss KD Chaudhary
CENTRE RELEASES Rs 29 CRORE FOR SSA
The central government also filed an affidavit stating that Rs 29.16 crore have been released on March 23 as share of the Centre towards Sarva Shiksha Abhiyan scheme. The response had come following high court asking it to respond to Punjab's claims that delay in release of salaries to SSA teachers who have not got salary since September, 2016 was due to delay in disbursal of Centre's share of Rs 365 crore to the state.
Of the total budget of Rs 1,059.24 crore for the SSA in 2016-17, the Centre's share was Rs 635.55 crore and the state's Rs 423.69 crore.
The Centre had given only Rs 270 crore as the first instalment, of which Rs 263.45 crore has been released for salary. The state has released Rs 175.64 crore from its own share, Punjab had claimed.
Personalise your news feed. Follow trending topics