Are you in a relationship with a manipulative person? Here are a few telltale signs
Updated on May 14, 2018 11:12 AM IST
Does your partner send you on a guilt trip too often? Does he or she try to destroy your confidence? If this is the case, chances are, you are in a manipulative relationship.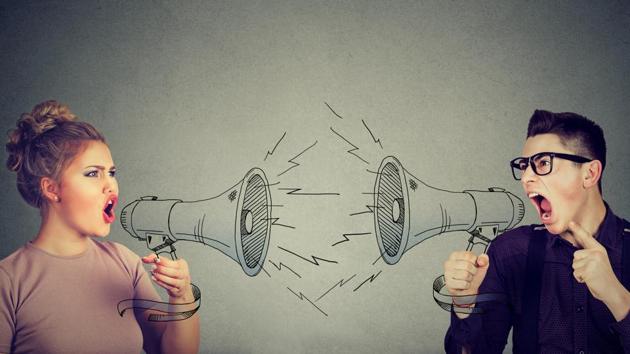 If you are in a relationship where you feel that you are being taken for a ride, chances are, your partner is manipulating you. Dealing with such a partner is tricky, because it's often hard to detect this manipulation. Here, relationship experts Dr Anil Sethi and Shivani Misri Sadhoo give us points to call out a such a relationship.
The guilt trip
If they send you on a guilt trip after every argument, even when it's not your fault, it's a high probability that you are being manipulated. They try to manipulate your emotions by making you feel as if you don't care, even when you do.
Undermining your confidence
Manipulators want to control you, which means that they don't want you to be confident. They try to destroy your confidence by making you doubt yourself and making you self-conscious. And, they do this by constantly criticising you or nagging you, sometimes even in the littlest of ways.
It's never their fault, obviously
Every time there is a fight or an argument, it's never their fault. They will always blame you. And when this is the case, you often end up feeling like a helpless victim. When you feel like a victim, you feel powerless, which makes it easier to manipulate you.
Justification
Manipulators are clever as they can rationalise their behaviour and give justifications, which means that they are able to make it seem like that they are right. Hence, there is no end to arguments and fights in the relationship.
Rampant narcissism
Manipulators often tend to be narcissistic as well; it's like a packaged deal. Every conversation is about them and if it's not then they steer the conversations towards them. Also, if they feel that they are on the verge of losing an argument or a debate, they quickly change the subject.
Follow @htlifeandstyle for more
Topics