YouTuber Bhuvan announced his OTT debut on Instagram. Last year, Bhuvam made his acting debut with YouTube show Dhindora.
YouTuber and actor Bhuvan Bam has issued an apology after a video of his was slammed for being misogynistic and objectifying women.

YouTuber Bhuvan Bam mourned the death of his father and mother, who died of Covid-19. He shared a post with a series of photos with his parents and penned a note.

Six discerning viewers pick their favourite Instagram handles that are ensuring self-isolation doesn't feel dull and lonesome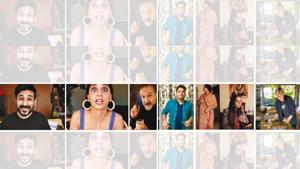 #NoShaveNovember is over! Five creative people invent funky hashtags to take its place this month