Trump and his allies have sought to portray that Biden is mentally and physically unfit for the US presidency, and that he has been performing better on the campaign trail because of some performance-enhancing drug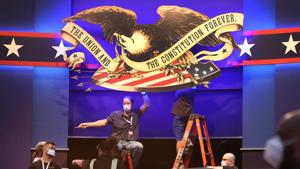 Updated on Sep 29, 2020 05:33 PM IST
Hindustan Times, Washington, DC |
By
Yashwant Raj
Donald Trump said in an interview with the Washington Examiner that he was intrigued by Biden's improved performance during the Democratic primary.

Published on Aug 27, 2020 07:06 AM IST
Washington |
By
Agence France-Presse| Posted by Susmita Pakrasi
The 24-year-old American sprinter detailed his latest missed drug test Tuesday in a long post on his Twitter account. He said the Dec. 9 test was his third infraction in a 12-month period, which could result in a suspension.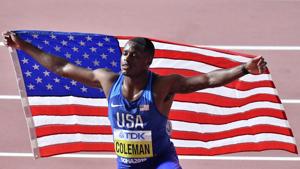 Updated on Jun 17, 2020 08:18 AM IST
Los Angeles |
By
Associated Press
The proposed rules say that the regulator and airlines can subject pilots and ATCs to urine tests to detect the use of marijuana and drugs such as amphetamines. Those that refuse to undergo the tests will be taken off duty.

Updated on Feb 22, 2020 05:03 AM IST
A Twitter account listed from NBC Sports' Olympic editor Nick Zaccardi posted on Saturday a statement from Coleman to the broadcaster's Ato Boldon, a four-time Olympic spring medalist from Trinidad and Tobago.

Updated on Aug 25, 2019 04:14 AM IST