Shreya Chaudhry, Mrinal Dutt and Puja Banerji talk about their recent Amazon MiniTV film Conditions Apply.


Updated on Sep 27, 2022 06:44 AM IST
Kajol spread the colourful vibe on Instagram with a multicoloured top and a pair of trousers and her charm as she celebrated 25 years of Gupt.


Published on Jul 10, 2022 11:38 AM IST
Leena Manimekalai who identifies herself as bisexual and atheist said in her film Goddess Kaali inhabits in her body and wanders the city streets. "My Kaali is queer. She is a free spirit. She spits at the patriarchy. She dismantles Hindutva. She destroys capitalism. She embraces everyone with all her thousand hands," she said.


Published on Jul 09, 2022 10:43 AM IST
Sharing a throwback picture with her, Raza Murad recalls how Henna co-star Zeba Bakhtiyar chose him, among other Bollywood villains, for a magazine photoshoot.


Published on Jun 02, 2022 04:25 PM IST
Shivrajkumar, Kannada actor and elder brother of the late James' actor Puneeth Rajkumar appealed to the producers of the James to protect it.


Updated on Mar 25, 2022 06:50 PM IST
Karnataka opposition leader Siddaramaiah claims that some BJP politicians and party workers are forcing theatres to screen The Kashmir Files and stop the screening of James.


Published on Mar 23, 2022 10:46 AM IST
Assembly Speaker Vishweshwar Hegde Kageri said on Monday that a screening of the Vivek Agnihotri-directed film The Kashmir Files is to be made for Karnataka legislators.


Published on Mar 14, 2022 08:54 PM IST
The rise in COVID-19 cases, fuelled by the Omicron variant, had the film festival do away with the in-person event.


Published on Jan 06, 2022 05:34 PM IST
Many hope 'In the Heights' will mark a new beginning on the big screen for Latinos, the largest minority group in the USA — one that mirrors shifts that have already happened for Black and Asian actors and creators.


Updated on Jun 10, 2021 09:56 AM IST
'Adaab huzur': Sara Ali Khan makes jaws drop with her smoking hot bridal look and 'aura of mystique beauty' in Manish Malhotra's fashion couture film, Nooraniyat | Check pictures and video inside


Updated on Mar 18, 2021 10:53 AM IST
Looking for an impactful yet comfortable occasion wear? Check out Kajol's luxe boho look in Netflix release Tribhanga, donning a multicoloured chiffon cape with sleeves, to channel the modern global woman vibe while staying true to the heritage


Updated on Jan 23, 2021 08:17 AM IST
Actor Taapsee Pannu, who had a satisfying 2020 in terms of her career, says she gets afraid when people say 'she's at the top of her game' as that means the only way forward, is downwards.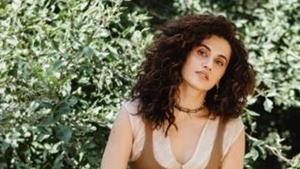 Updated on Dec 22, 2020 05:45 PM IST
Hindustan Times |
, New Delhi
Rishabh Suri
Actor Anupria Goenka feels to move forward one needs to take rejections to his or her own stride, concentrate on honing his or her craft and keep working hard.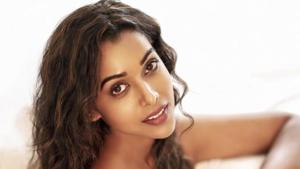 Updated on Nov 27, 2020 12:43 PM IST
Ramu, working with a generator company in Premnagar area of Dehradun, died at a five-star hotel in Mussoorie where the shooting of the Shahid Kapoor starrer Kabir Singh is taking place.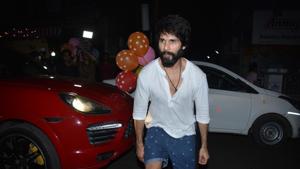 Updated on Jan 24, 2019 10:10 PM IST